Toshiba plans on ramping up production on 128GB solid state drives for notebooks starting next year. The new drives will be available in 1.8-inch and 2.5-inch form factors.
Toshiba will ship three solid state drives with SATA interfaces, including 32GB, 64GB and 128GB versions.
The maximum read speed is 100MB a second, and the maximum write speed of 40MB a second with the SATA2 interface (transfer rate of 3Gbps), which is compliant with high speed serial interface. The estimated operating life is 1,000,000 hours.
A 128GB SSD capacity is the minimum required for users to adopt them without feeling like they're sacrificing too much compared to hard disk drives. Just a year ago the big announcements were about 32GB flash hard drives, which are far too small for most users.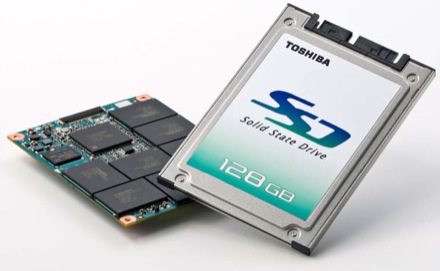 via Engadget
Advertisement