Best Buy will sell the Sony VAIO VGN NR110 E/S notebook for $399 on Black Friday. You'll have to get in early if you want the $350 discount since there will be as few as 15 VAIO NR110 notebooks at each Best Buy store.
The VAIO NR110 is the cheapest laptop that Sony's ever manufactured, but it's specs are still impressive for $399. It comes with an Intel Core Duo processor, 1GB of memory, 120GB hard drive and DVD/CD burner. It has 802.11n wireless, which is much faster than the 802.11g found on most other Black Friday laptops Update: This version of the VGN NR110 has 802.11b/g WiFi.
The VAIO NR110 comes with an Express Card slot and two USB 2.0 ports for peripherals. It is bundled with software to watch content from a Sony Location Free TV base station.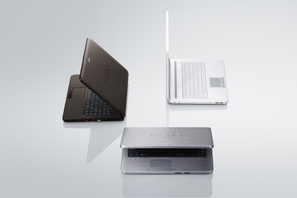 Advertisement