A notebook stand can make your computing life a lot more comfortable. If you're short on cash, you can try building one yourself out of a binder. The cost? About $3.
You will have to invest a little time and have access to a few tools to make your cheapo notebook stand, but it will save you some cash and will be more functional than what you can buy in some stores.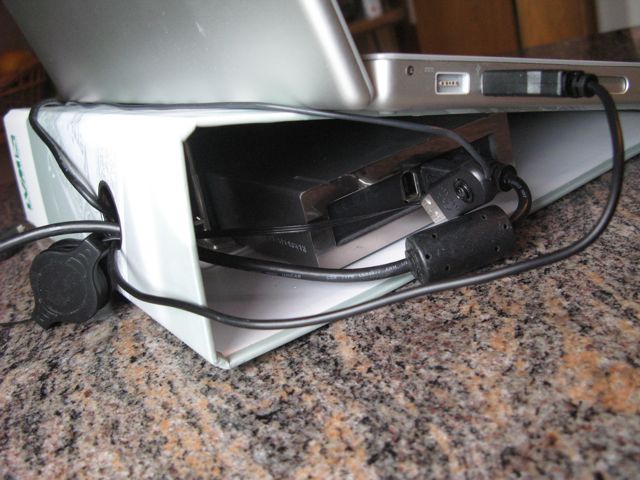 from Chilu.com
This has been done a lot. Some of them are just clumsy, look bad, or canâ€â"¢t be applied to Apple laptops because of the limited bending-angle of their screens. Iâ€â"¢m suprised nobody looked at the obvious, and constructed a stand from a ring-binder. Its very cheap, easy to build, portable, and in addition contains most of the clutter i need on my desk (post-its, pen, my two external drives). You can even bundle any cables through the metal hole present in most binders. And most important: It perfectly fits the color of my laptop!
Check out the full instructions at Chilu.com.
Advertisement