The 12.1-inch LifeBook T2010 Tablet is now shipping. The T2010 features a LED-backlit display, Intel Core 2 Duo Ultra Low Voltage processor and optional 32GB solid state drive.
Built for business, the T2010 has several secutity features, including an integrated fingerprint scanner, Smart Card slot and trusted platform module (TPM).
The T2010 can be configured with up to 4GB of memory and 120GB hard drive. Those looking for the ultimate in reliability should opt for the 32GB solid state drive, assuming all you need is your business applications and documents. Small SSDs won't cut it for many business users, so if SSD is a requirement you might want to hold off until October or November, when many manufacturers will be announcing 64GB solid state drive options.
The T2010's six-cell battery will provide up to nine hours of runtime while an optional nine-cell battery will last up to 11 hours. There's no built in optical drive, but one is included with an optional docking station.
The T2010 can be configured with either Windows Vista Business edition or Windows XP Tablet PC edition.
Fujitsu's web site lists T2010 starting at $1,599
with a basic configuration.
Fujitsu LifeBook T2010 Notebook Product Page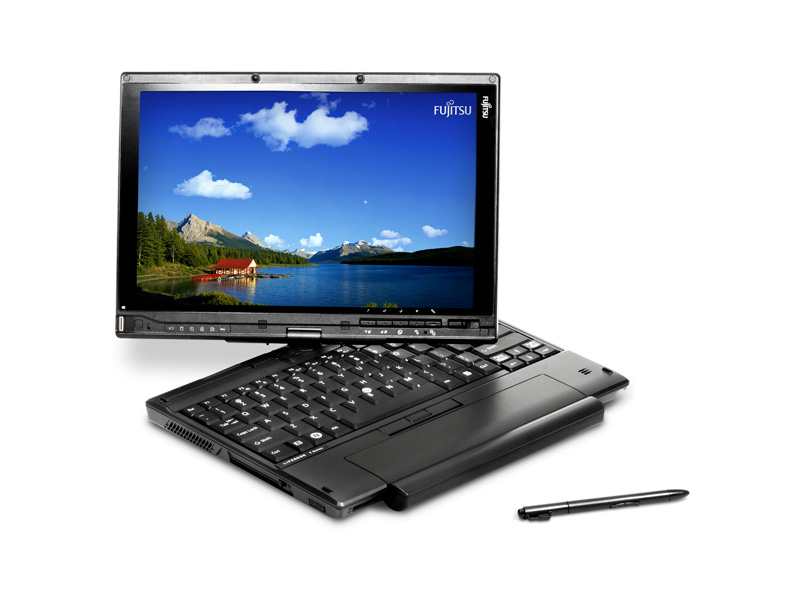 Advertisement