Samsung's launching their second attempt at the UMPC with the Q1 Ultra, an improvement on their best-selling Q1 UMPC. Samsung hopes both consumers and business people will spend at least $799 on its latest UMPC.
The Q1 Ultra features a split keybpad, increased battery life (4.5 hours) and improved performance.The Q1 Ultra weighs in at a pound and a half, wedged between smartphones and lightweight notebooks. Samsung offers an optional 3.5G HSDPA wireless adapter, while bluetooth and WiFi are standard.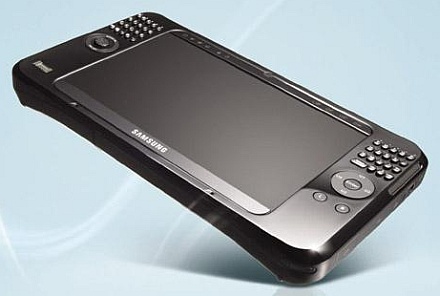 "The ultra-mobile PC is a growing class of PCs that provide a more natural and intuitive experience for on-the-go use, and Samsung has taken the UMPC category to the next level with the Q1 Ultra," said Rick Wong, vice president Asia region, OEM division at Microsoft.
Advertisement