Nuance, the makers of the powerful speech recognition software Dragon NaturallySpeaking and Dictate 2.0 for Mac, which takes voice input and transforms it into text on your computer or smart phone, is now going to offer their speech recognition engine to developers, according to our sister site Gottabemobile.com. The company announced that they are going to offer up an SDK (software developers kit) which will allow app developers to include the voice recognition in their apps. Both iOS and Android developers can take advantage of this SDK for a price.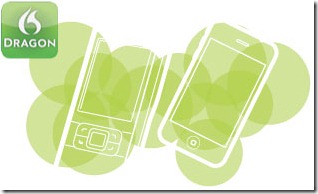 Nuance already has released an app for the iPad which we reviewed. There is also a version for the iPhone and Android. The app allows users to dictate text and then use it for many purposes including sending it via text message and email, posting it to Facebook or Twitter, or just copy it so it can be pasted elsewhere.
One could imagine the benefits of an app with Nuance's Dragon speech recognition engine. The dangers of texting while driving could allow users to speak a text directly into the app instead of using Dragon Dictate. If the GPS app needs input to find a location, just speak into the phone instead of entering via the keyboard. Looking for a restaurant? An app could offer voice search for your favorite Thai place nearby. And wouldn't it be nice to have a word processor app with this feature built-in so you could dictate a letter, a school paper, or anything else into something like Docs To Go.
The program is called Nuance Mobile Developer Program. Some of the apps already taking advantage of this program are:
Siri
Price Check by Amazon
Ask for iPhone
aisle411
Merriam-Webster
Dictionary.com
SpeechTrans
Advertisement