Samsung was busy last week announcing a collection of new notebooks and netbooks including the Samsung NF series netbooks that includes the Sam's Club exclusive NF210 netbook. The Samsung NF210 netbook will be available in the states in a few weeks but Brad Linder from Liliputing was able to get a sneak peek a the new NF210 netbook at IFA in Berlin last week.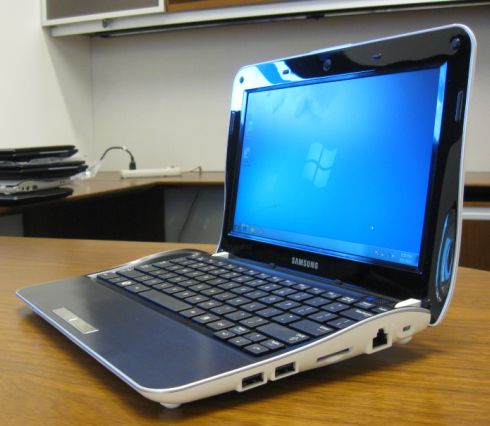 Linder confirms the interesting styling of the NF210, including the fins along the outer edge that are much easier to see in the numerous photo's he took of a pre-production unit.
Of note Linder wasn't too thrilled with the new fin design, but he did enjoy the lip that helps you open the netbook, textured mousepad and matte display. In addition he is looking forward to testing out the NF210's 14 hour claimed battery life later this month when he has a chance to review the unit.
The consumer version of the NF210 will be available this fall at Sam's Club for $379 in an espresso colored finish. Those without a Sam's Club membership will be able to pick up the recently announced, and similarly styled Samsung NF310 which is powered by a dual-core Intel Atom N550 processor and will retail for $399.
Visit Liliputing for plenty of pictures and a closer look a the NF210.
Advertisement