AT&T announced today that the company will soon be shipping the Sharp FX. Geared towards texting and social networking, the new device combines a touchscreen with a slide-out QWERTY keyboard.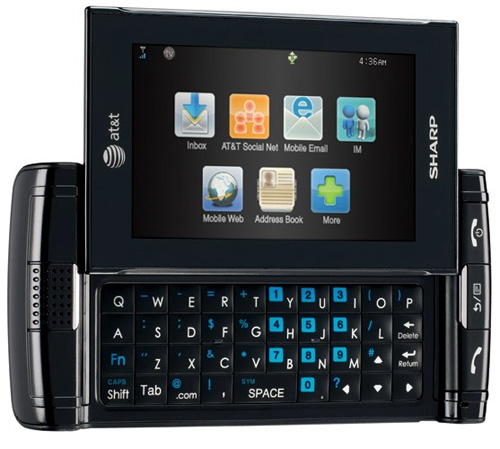 With the recent abandonment of the popular Sidekick, AT&T seems to be filling that void with the new Sharp FX. The phone features a touchscreen, slide-out QWERTY keyboard, MP3 player, 2-megapixel camera and bluetooth. The Sharp FX also takes advantage of a number of AT&T's services.
Address Book – All Contacts are backed up online
Online Locker – Video and Images are backed up
Social Net – Access multiple social networks from one application
Navigator – Turn-by-turn directions
One unique feature of the Sharp FX for AT&T is the device's ability to stream FLO TV content. FLO TV offers live sports, breaking news, entertainment, and kid's' programming. AT&T subscribers gain exclusive access to CNN mobile and Crackle Movies. This service requires and extra subscription fee. Currently FLO TV for AT&T is priced at $9.99 per month.
On July 25, the Sharp FX will be available in stores and online for $100 after $50 mail-in rebate, with a new two-year contract and minimum $20 messaging or combination of messaging and data plans.
Via AT&T PR
Advertisement