Seagate introduced the Maxtor BlackArmor external hard drive, which is the world's first external drive with full disk encryption. Seagate claims it can take up to 30 years to crack the encryption, depending on the strength of your password.
"There is no backdoor to this device. It's virtually impervious to other people accessing it," said John Lumb, Seagate's Senior Director for Product Line Management. "Changing the password makes it unreadable, if a burglar bags this thing they can use it as a paper weight."
A 160GB version of the BlackArmor will be available the second quarter of the year for $150.
"Over time your probably going to see FDE become a standard part of devices," Lumb said.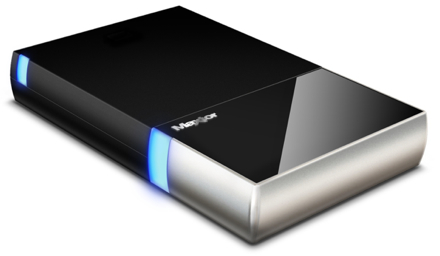 Advertisement