One Laptop per Child has extended its Give One Get One program through the end of the year. Individuals in the United States and Canada may purchase an XO laptop for themselves and donate one to a child in a developing nation by giving the OLPC Foundation $399.
The Give One Get One program was set to run for only two weeks.
âہ"In the past 10 days, weâ€â"¢ve experienced an outpouring of support from the public that is truly gratifying and encouraging,â€Â said Nicholas Negroponte, founder and chairman of One Laptop per Child. âہ"Because so many people have asked for more time to participate either individually or in order to organize local and national groups to which they belong, we have decided to extend Give One Get One through the end of this year. During this extended period we will solicit input and transition to a program of giving only at the beginning of 2008. We want as many people as possible to have the opportunity to act upon the giving spirit of the holiday season.â€Â
People who participate in the Give One Get One program will also receive a free year of T-Mobile Hotspot WiFi service.
To order your XO Laptop and donate to the Give One Get One initiative, visit www.laptopgiving.org.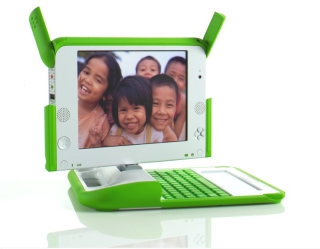 Advertisement