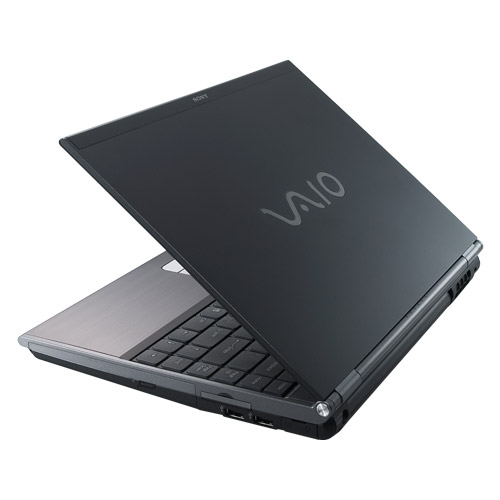 Sony VAIO SZ notebooks are premium thin and light notebooks that have style written all over them. Sony uses premium finishes including aluminum, carbon fiber and magnesium to stand out from the crowd. Users who need performance, portability and don't mind paying a premium should take a look at this line of Sony notebooks.
After lugging around a heavy desktop replacement notebook for way too long, I picked up a Sony VAIO SZ-320 P/PB, a model that's since been relegated to Sony's clearance store. The notebook has performed well over the past couple of months, powering through photo and video editing with ease.
UPDATE: Sony sent over a coupon for notebooks.com readers. Click this link and enter VAIOSZ300 at checkout:Get $550 off VAIO SZ Series Notebook with coupon code: VAIOSZ300.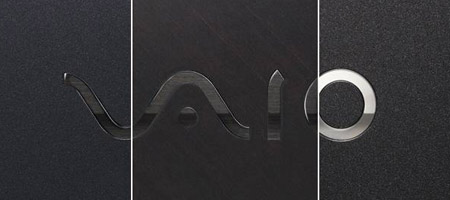 The VAIO SZ notebooks weigh between 3.7-pounds to 4.1-pounds, depending on trim-level. On the lighter end are the SZ Premium notebooks, which feature a razor thin 13.3-inch widescreen display that measures just 0.2-inches (4.5mm) thick. The standard SZ is a few ounces heavier and has a thicker lid, but is still remarkably light. The standard SZ notebooks measure just 1-inch thick at the thinnest point, and the SZ premiums are about one-tenth of an inch thinner.
Many notebook users avoid ultraportable notebooks because of inferior specs to their heftier cousins. But Sony packs in the latest Intel Core 2 Duo processors and offers a full range of options that will satisfy all but the most demanding users.
The Sony SZ has two toggle switches just above the keyboard. One toggles between "speed" and "stamina." In stamina mode, the SZ notebooks push graphics through the integrated Intel graphics card. Switch to Speed mode, and an NVIDIA GeForce GO 7400 GPU with 128MB of memory kicks in. Leaving it in Stamina mode keeps the notebook churning for about 45 minutes longer than Speed mode. Unfortunately, users must shut down and restart to switch, but the hassle is worth the flexibility if you're trying to squeeze every last ounce of juice out of your battery.
VAIO SZ notebooks come with either 1GB or 2GB of DDR2-533MHz memory. Hard drives range up to 200GB (5400RPM) and are protected by shock sensor. A multi-format, dual-layer DVD burner is included in most variations.
Bluetooth 2.0, 802.11a/b/g, and Cingular EDGE WAN are all standard. A small rubber antenna swivels up from the right of the keyboard to help connect to the EDGE network. A subscription will set you back $60 per month for unlimited data transfer. Unfortunately, the antenna gets in the way and snaps off way too easily.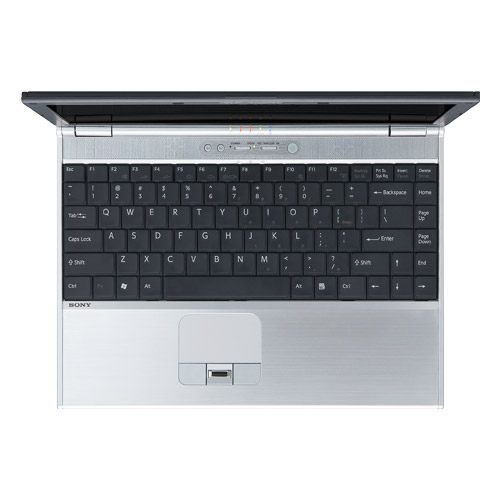 The keyboard is roomy and comfortable thanks to the wide-aspect ratio of the 13.3-inch screen. Anything smaller and you begin to sacrifice key size and a clean layout. The palm rests are finished in aluminum, which is durable and won't discolor over time. Typing for several hours per day is more than doable, but I still prefer Lenovo Thinkpad's keyboards.
The Touchpad is offset to the left of the computer so it is centered on the keyboard. A biometric fingerprint scanner is sandwiched between the left and right-click buttons.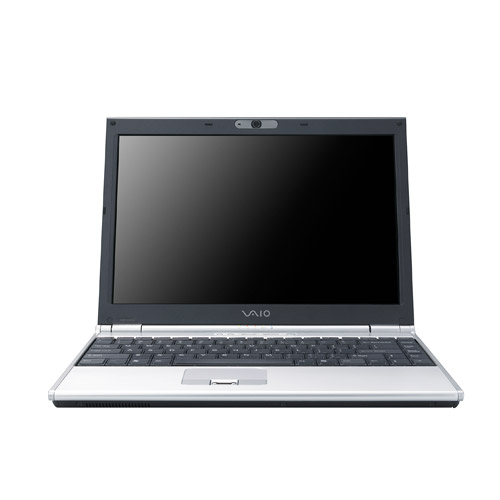 The glossy 13.3-inch XBRITE widescreen LCD is bright and sharp. Watching movies and browsing through photos is a pleasure. A webcam and microphone are built into the top bezel of the screen.
One reason I bought an SZ series notebook is because it features both a PCMCIA card slot and a 34mm ExpressCard slot. This means users don't have to junk their old gear, or wait for the appropriate ExpressCards to become available. In my case, I wanted to continue using my Sprint EVDO PCMCIA card and a Compact Flash-PCMCIA card adapter.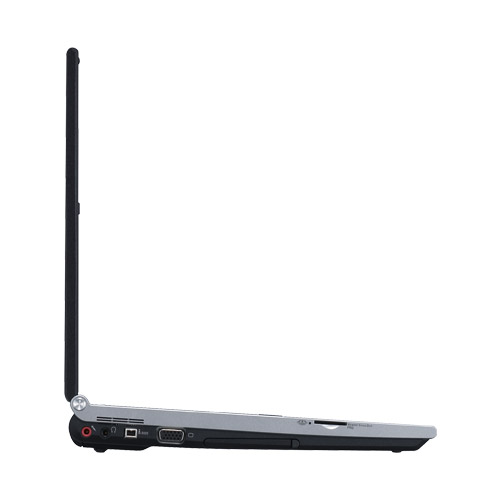 The left side of the notebook has a headphone jack, microphone input, Memory Stick reader, the PMCIA card slot, VGA output and a 4-pin FireWire port. FireWire ports are rarely found on compact notebooks, which is a must-have for home movie editors.
The right edge of the SZ is home to the DVD burner, ExpressCard slot, two USB 2.0 ports, an Ethernet and modem jacks.
Sony continues to push proprietary formats on consumers by insisting on the Memory Stick-only slot. A multi-format memory card adapter that slides into the ExpressCard slot is provided though.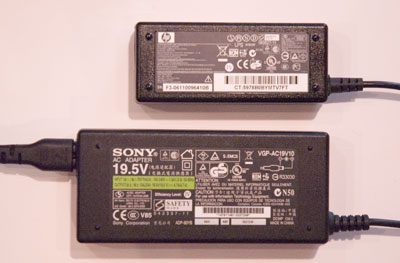 One thing that really bugs me about this compact notebook is the huge power adapter which is more than twice the size of Lenovo's and HP's notebook adapters. What's the point of a thin and light notebook if you have to lug around a heavy power adapter? This can make it impossible to carry your stylish notebook around in a compact carrying case.
Software.
The current generation of SZ notebooks comes with either Windows Vista Home Premium, Vista Business or Vista Ultimate. There is a ton of trial software and promotional offers plastered on these notebooks, so if "crapware" annoys you, this could be reason to avoid the VAIO line unless you're prepared to do a clean install.
The SZ performs well and offers goodies both business users and consumers will appreciate. An SZ notebook is more about style than anything else, but be prepared to pay a premium for it. This notebook is definitely for the cool kids. The VAIO SZ series notebook is currently selling between $1695 and $2,945 from SonyStyle.com.
Where you'll see the SZ: Lobbies of the trendy hotels (e.g. W Hotel) , first class/business class cabins on international flights (especially to Asia), streets and cafes of Silicon Valley.
What's Good:
stylish and lightweight
ExpressCard and PCMCIA slots
Dual video cards
FireWire port
Standard Bluetooth
What's Bad:
Expensive
HUGE power adapter
$550 off VAIO® SZ Series Notebook with coupon code: VAIOSZ300.

Advertisement