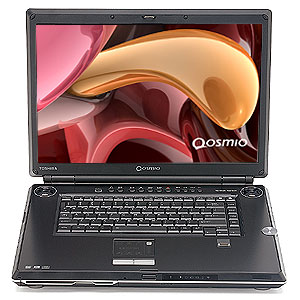 For all you hi-def junkies, Toshiba is now packing an HD-DVD burner into its Qosmio multimedia powerhouse.Toshiba will demonstrate the first notebook with integrated HD DVD-R optical drive today at CES 2007. The new Qosmio is the first notebook that's able to burn HD DVDs. Users will be able to burn up to 30 gigs of data on a single disk.
âہThe Qosmio is currently unmatched as a portable multimedia machine. With a desktop-quality display, HD DVD-R drive and HDTV tuner, there is simply no product currently on the market that comes close to its high-definition capability,â€Å said Rob Enderle, principal analyst for the Enderle Group.
Full pricing details and availability will be announced later this quarter.
Advertisement