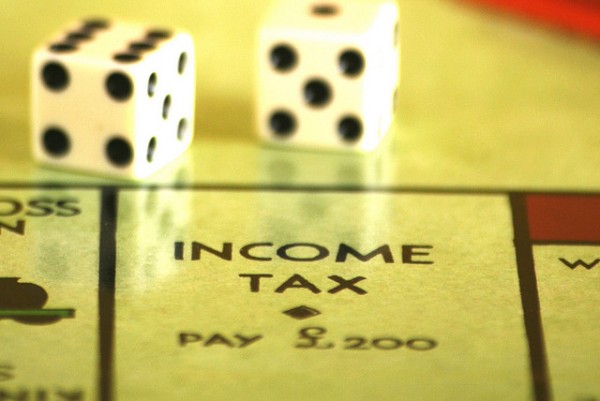 It's time to File your Taxes for all that money you earned in 2010 and while you have until April 18th 2011 to file your taxes this year, thanks to a government holiday, there's no time like the present to get started if you plan to prepare your taxes on your own.
There are several tax prep software solutions out there from big names like TurboTax, H&R Block, TaxACT and TaxSlayer which will walk you through filing your 2010 taxes. All of these products offer a free federal tax return for filers who can use th 1040EZ (how to tell if you can file 1040EZ).
If you prepare your taxes using one of these services you can e-file your taxes for free which means your paperwork is less likely to get lost and you will get your refund much faster than if you mailed in your paperwork. But, if you owe the government money and want to wait to send in your payment you can also choose to print and mail in your payment and taxes.
Tax Software Showdown for filing your 2010 Taxes (for April 2011):
Service
Free Federal
Cost Range for Personal and Home Business Federal
Cost for State tax filing
Lowest Cost for filing federal and state 2010 taxes

(using free federal 1040EZ)

Features
TurboTax
Yes
$29.95 to $74.95
$27.95 to $36.95
$27.95
Start for Free, Can import your last year's Taxes if previous customer, Audit support center
H&R Block at Home
Yes
$19.95 to $49.95
$27.95 to $34.95
$27.95
Start Free, Import W-2's from some employers, audit support, Choose to have a Pro review your taxes for additional fee
TaxACT
Yes
$9.95 to $17.95
$8 to $14.95 (included with $17.95 plan)
$14.95
Start for Free, W-2 Importing, Donation assistant for deductible items, free email and audit support
TaxSlayer
Yes
$9.95 to $19.95
$4.95 to $14.90
$14.90
Start for Free, Deduction finder, Tax guide videos, major schedules (C and F included in $9.95 edition)
How to tell which Tax prep package you need?
Simple Taxes without Hand Holding: If you are filing 1040EZ, meaning you earn under $100,000 and have very simple tax needs you will likely get the best value with the Free Federal tax option. If you need a bit more guidance you may want to jump up to the entry-level offers from most providers.
Need Guidance and Have Deductions and Expenses: For filers who need to handle charitable donations, medical expenses and items relating to homeownership you will be best served with a tool like the TurboTax Deluxe for $29.95,  H&R Block Deluxe for $29.95, TaxACT Deluxe or the TaxSlayer Classic edition both of which are $9.95.
Small Business or 1099 Filers: If you need to file a more complicated tax return with a schedule C and taking into account 1099 forms for those of us who freelance and get other payments then you should look at the higher end products like TurboTax Home & Business for $74.95 or H&R Block Premium for $49.95. If you want to pay the least amount possible you can use the TaxSlayer Classic for $9.95 to handle Schedule C and 1099 forms.
For users who need more Support: If you want to have the help of a professional and file from your home computer then look at the higher end packages which include live support, email and chat answers about specific tax questions and even the ability to have a tax professional look over your taxes for you.
Check out the TurboTax offers an "Ask the Community" tool that lets you get advice from experts for free and usually offers an "Ask a Tax Expert" service, but it is not up and running at this time. H&R Block Best of Both is $79.95 and allows you to file at home but have a tax pro double-check your work. Finally, check out the Premium Edition of TaxSlayer which offers Priority Phone and Email Support for $19.95.
Other options for filing your taxes:
In Store at many locations near you – Ask around to find out which places are reputable.
With an independent CPA – Can be very affordable, ask a friend for recommendations.
Free with help from local service organizations – Check with your local United Way, family Services organizations and churches.
Photo via alancleaver_2000
Advertisement