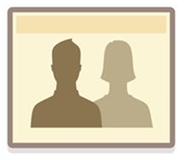 Facebook is a highly iterative website. The developers behind it are constantly making tweaks and changes to the layout, organization, etc. Sometimes these aren't very visible to users, but other times they manifest themselves as new features for users to enjoy.
Groups
Just a few weeks ago, Facebook announced two major overhauls of integral parts of the Facebook experience. The first of which is a new Group format. According to a post on Facebook's blog by Zuckerberg himself, the new Group scheme is designed to help you connect with smaller and more specific groups of people on Facebook:
"For example, you might want to share photos from a family vacation with just your family, send a video from a party to just the people who were there, invite coworkers to an office event, play a game with a few friends, or use a running website with your friends who like jogging."
The new Groups system is quite similar to the old one, except now you have three privacy options:
Open (anyone can see/join the group)
Closed (everyone can see the group itself, but not the content inside, must be invited to the group to join)
Secret (the group is invisible if you are not a member)
The idea is to be able to create groups for say, your fantasy football team, or a club, and then be able to post information to only those people within the group instead of bothering all of your friends with something posted as a status update. There is now also a group chat feature which puts everyone in the group who is online into a single chat.
Photos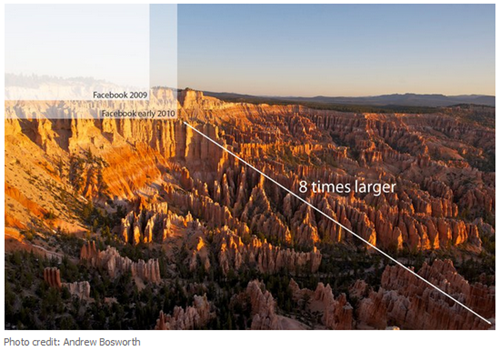 Also receiving a major update are photos. I'm really excited about this one because it'll make Facebook not only a great place to share photos, but also a great place to store them. Facebook has always been great for sharing photos, but never quite storing them because they would only be stored at a relatively low resolution, leaving it up to the user to locally store them and also to find a backup solution. With this update, photos have their longest edge increased from 720 pixels to a whopping 2048 pixels, which is potentially an increase of up to 8 times the current resolution (if considering a square photo).
This means that at very least, users who don't use pay-for backup solutions will be able to retrieve many of their photos in a relatively high resolution if they happen to lose their local copies. Photos won't be displayed at 2048 pixels wide by default, but each picture will have the option to Download in High Resolution" to get the full-sized copy.
In addition to a huge increase in photo resolution, Facebook is changing the way that you view photos. There will be a new viewer that pops-up for photo albums. Instead of loading a new page each time for each photo, you'll be able to go from one photo to the next within a single pane, saving bandwidth and time. The coding for photos has been rewritten to enhance speed as well.
Both the new groups and photo changes should be rolling out to users over the next few weeks.
Advertisement