Last night's natural gas explosion in San Bruno, Calif. was devastating, with several people losing their lives and several dozen injured. Many people lostcars, homes and other personal property, but one loss that's rarely highlighted in mainstream news stories is the loss of data.Are you ready for all those gigabytes of photos, videos and documents to be gone in an instant? While data loss from disasters is relatively rare,  this incident does serve as a wake up call to create put a backup plan in place.
The Problem
Few people think that they'll experience lose all of their digital files until it's too late. Unfortunately, most personal computers are not backed up, which means something as minor as a faulty hard drive can wipe out everything. We've heard stories of people losing every picture they had of their kids and  videos of loved ones who'd passed away. We've also heard horror stories from small business owners who have lost customer data, tax returns and other critical documents.
Most often, data is lost due to a lost, stolen or malfunctioning computer. Hard drives have a limited lifespan and tend to crash suddenly. While hard drives can be recovered by specialists, the process can cost thousands of dollars and can take weeks. Lost and stolen computers are rarely recovered. Instead, they're sold on the streets, on eBay or Craigslist for a fraction of what the rightful owners paid. Users often erase important files on accident.
Backing up computers only solves part of the problem however. Disaster victims, such as the one in San Bruno, often lose both their computers and backup drives. Burglars often steal both laptops and the fancy portable drives that are plugged into them or stowed in the same bag.
Solutions
We recommend having at least three copies of all the data that you can't afford to lose. At least one copy of your data should be off site. This means far away from your home, out of the reach of any flood, storm, fire or earthquake that might hit your neck of the woods. This level of redundancy will insure you against just about any data disaster.
1) Backup Drive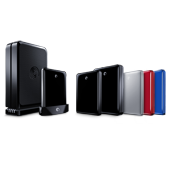 If you're like most people, you don't back up your data on a regular basis. The fastest way to back up your computer is to simply use an external hard drive. At $60 to $200, they cost only a fraction of what they used to and widely available. There are many brands out there that produce quality hard drives, but the most widely available are made by Seagate and Western Digital. Both companies sell external hard drives at major retailers such as Best Buy and Amazon.com.
Your hard drive should have at least twice the capacity of your computer's hard drive. If your notebook has a 500GB hard drive, your backup drive should be 1TB or larger. You want the extra room so your backup application can store extra versions of your files. Some backup programs will store your deleted files on your backup drive as long as there's room. Having a large hard drive means you can recover a photo that you may have accidentally deleted months earlier.
Compact hard drives are generally more expensive per Gigabyte, but they are more portable and don't require a separate power adapter to operate. They're easier to stow in a fire safe, or mail to a friend or relative for safe keeping. Larger backup drives are more affordable per gigabyte and come in larger capacities.
Another important factor to consider when purchasing a backup drive is what kind of adapters it uses. Every current PC notebook and MacBook has at least one USB 2.0 port, but there are other options. Some PCs have USB 3.0, eSATA or FireWire/IEEE 1394 ports. MacBook Pros come with both USB 2.0 and FireWire 800 ports. All of these ports transfer data at a faster pace, which means it will take less time to backup and restore your computer.  But before you go and buy a hard drive with a dedicated FireWire or eSata port, you should remember that the computer you might use to recover your files might not have the same ports or software.
Professional-grade external drives, such as those from GTech, generally have all sorts of ports on them. Most consumer drives only come with USB 2.0. We recommend spending a few bucks more and getting a drive with several connection options, especially if you have multiple computers to back up that have different connectors. Seagate GoFlex Drives address the concern and are not as expensive as professional drives. The GoFlex Drives come with a USB 2.0 cable, but upgrade kits can add USB 3.0, FireWire 800 and eSata functionality.
Most external drives come with free backup software, or you can use the program that came with your Mac (TimeMachine) or PC.
If you have multiple PCs or Macs you should consider an automated solution that works via your router. All-Mac households can use an external hard drive in conjunction with an Airport Express router. Windows Home Servers, such as HP's MediaSmart EX495 are more complex, but can back up both Macs and PCs and have built-in redundancy.
2) Off Site Backup
Off site backup is very important since it's possible to lose both your computers and backup drives at the same time. Off site backup isn't as complex as it sounds and there are two easy ways to do this. Off site backup should not replace having a solid local backup drive however.
Some people simply back up their computers to more than one external hard drive and keep one copy at a relative's house or stash it in a safe deposit box at the bank. Once in a while, you can swap hard drives so that both stay updated. This is a good strategy for those with hundreds of gigabytes or terabytes of digital files, such as video and photo enthusiasts. The downside is that the off site drive is not always up to date.

A smarter way to backup your data remotely is to use a professional service to automatically backup your computer. These backup services keep secure copies of all the data on your computer in data centers. New files and changes to your old files are automatically backed up on a daily basis. Carbonite is one such service, which charges $54.95 per year per computer. Mozy is a similar service that charges $4.95 per month and offers a discount for longer terms. The down side of these services is that it can take days or weeks to perform large backups. The same holds true if you need to recover large amounts of data since DSL and Cable bandwidth can typically only upload/download a few GB  per day. If you have 500GB of movies on your computer, you should back those up on hard drives. Both Carbonite and Mozy offer free trials.
Another strategy is to use a 'cloud computing' solution that automatically backs up your documents and files as you work and make them available on any web-connected device. DropBox is one of the most popular services in this category. Dropbox is free for the first 2GB of storage and can handle up to 100GB for a fee. Mac users can use iDisk folders in place of their documents folders.
3) Photo Services
Photo collections are what people miss most after a data disaster. There are several services that are specifically designed for both sharing photos with family and friends, as well as protecting you against data disasters. While it might be nice to share photos on social networking sites such as Facebook, they generally don't keep high quality copies of your images for you to download later.
Flickr Pro, is a fantastic service offered by Yahoo! The service allows for unlimited photo storage for just $24.95 per year. It can also be used for uploading and storing HD video. While a lot of people use Flickr for sharing images with strangers, you can set preferences so that only you, your family and friends can view your photos.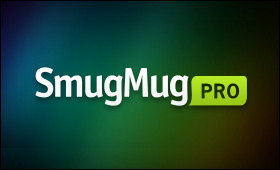 If you're a shutterbug and are really serious about your photo and video collection you should check out SmugMug. This service is built with the prorfessional photographer in mind, but a lot of consumer appreciate the advanced privacy and backup options. Unlimited storage of JPEG photos starts at $39.95, with additional Pro options costing up to $149.95 per year. SmugMug even supports storage of digital negatives, or RAW files, for an additional fee.
Conclusion
You can find a number of sob stories about data loss here on Notebooks.com and many other sites. Instead of waiting to recount your own data disaster, take a few steps to backup your data in triplicate and you'll rest much easier should your data ever be lost or stolen.
Advertisement