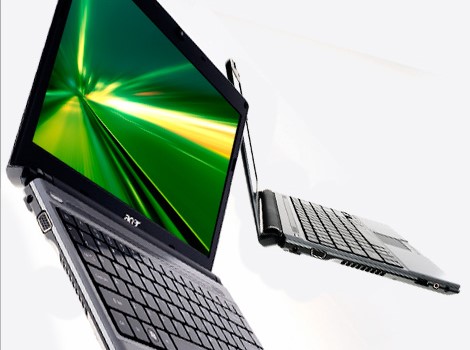 Going green is the new watch phrase for 2010.  Companies that make their products green get a bigger audience and look better to the world technology community.
So, with that being said, Acer has stepped up and created Timeline, a green series of laptops that Greenpeace themselves have certified as being virtually free of two toxic substances, polyvinyl chloride (PVC) and brominated flame retardants (BFR).
The two models from Acer are the Aspire 3811TZ and Aspire 3811TZG.  Both are part of the company's Timeline series of slim, light laptops that use Intel's ULV (ultra low voltage) Core 2 Duo microprocessors for long-lasting batteries.
Per a company statement from Acer:
"The chemical characteristics of PVC and BFRs may generate toxic substances like dioxins and furans at products' end-of-life, therefore, the reduction of PVC and BFRs in Acer products will help protect our environment from being poisoned by electronics goods," Acer said.
Acer has a company environmental plan to get all products green.  The original deadline was 2009.  Lets hope they catch up and succeed in 2010.
Advertisement