Foobar2000 has long been one of my favorite freeware audio players for Windows. Not only is it free; it's also lightweight, customizable, able to rip CDs and supports numerous audio formats. These abilities have made it my go to audio program for use on a netbook, an audio player Swiss Army knife if you will that handles anything I can throw at it without slowing me down.
I was very excited to see that after years of releases Foobar2000 has finally released the v1.0 beta. This latest release contains improvements to the user interface and adds support for streaming Windows Media streams as well as other fixes and tweaks.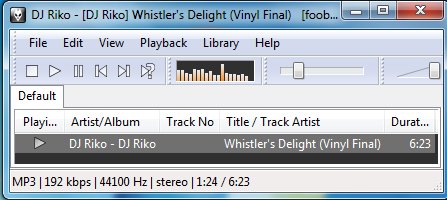 The best part about Foobar2000 is that it works perfect for listening to music. You don't have to wait for things to happen, there's no genius trying to figure out what to play next it's just you and your tunes.
When it comes to customizing the player you can download add-ons and mods that transform the stock player into a still lightweight audio player that works great on your netbook. If you are running Windows 7 on your netbook you can also install an add-on that gives Foobar2000 Windows 7 Taskbar features to make it even easier to use.
Whether you want to rock the stock installation and just listen or start customizing Foobar2000 to match your Windows theme it's a great free program for listening to music on your netbook.
You can download the latest V1.0 Beta from the Foobar2000 Web site with a torrent application like uTorrent or download it directly from MajorGeeks.
Via Download Squad
Advertisement