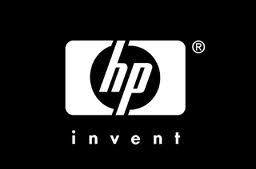 Almost every major electronics retailer will be selling HP laptops as part of their Black Friday promotions. With such a wide variety of HP laptop models and configurations being sold on Black Friday, it can become difficult to keep track of all the deals. Here's a quick guide on what to look for in an HP laptop this Black Friday.
HP Black Friday Laptop Models
On the lower end of the price spectrum are HP's G-series of laptops. Theses laptops aren't as sturdy as HP's more expensive notebooks and are pretty bare bones. While they are good enough for some home users, we recommend keeping an eye out for HP Pavilion series notebooks on Black Friday if you want to stick with the HP brand.
The HP G62 (15-inch display) and G72 (17-inch display) series laptops are amongst the most affordable Black Friday laptops being offered this year. These notebooks have plastic shells and use mediocre components. Some users complain that these machines feel cheap. They may not be the fanciest laptops out there, but they will get the job done if you have only basic computing needs and are on a tight budget.
The HP Pavilion notebook line is the company's mainstream entertainment notebook series. Current generation HP notebooks have high-end metallic finishes and are much sturdier than the HP G62 and G72 series laptops. The HP Pavilion notebooks utilize the latest Intel and AMD technology, making them much better mobile solutions. Pavilion laptops come with a lot of premium features, including Dolby Advanced Audio output for an improved listening experience.
Most major retailers are advertising exclusive SKUs (model numbers), making it difficult to compare competitors' Black Friday deals side by side.  To compare models, simply ignore the last few digits of any HP laptop's model number. Pay attention to the first few, such as the HP Pavilion dv5 or the HP G62. Then look at the primary specifications, including the processor, amount of memory, graphics and hard drive. You'll sometimes find that more than one retailer is selling the exact same configuration under a slightly different model number.
Where to Buy HP Laptops on Black Friday
Just about every retailer that sells HP laptops will be selling at least one HP laptop as a Black Friday special. You'll be able to find them at Wal-mart, Best Buy, Office Max, Office Depot, Sam's Club and Costco, amongst others.
It will be very easy to purchase an HP laptop on Black Friday, so don't fret if you're unable to get one from your local retailer. HP.com, Amazon.com and most other electronics retailers will be discounting HP Pavilion and HP G series laptops throughout the holidays. Purchasing a laptop online will save you a trip to your local electronics store and ensure that you get a computer that best fits your needs.
Click here for more information about Black Friday laptops.
HP Black Friday Deals: