The ASUS Chromebook Flip isn't a brand new machine, but with the recent addition of the Google Play Store it feels like one. It's a Chromebook and an Android device.  The Google Play Store apps opening up a whole new realm of usefulness. It's also a tiny notebook computer and a tablet in one device making it a 2-in-1 times 2.
ASUS introduced the ASUS Chromebook Flip over a year ago. When I first saw the system in stores, it felt limiting since I prefer larger computers. My 13-inch MacBook Pro and 12-inch Microsoft Surface Pro 4 are normally the smallest computers I'd consider using regularly. The Flip was just too small for my big hands and middle-aged eyes.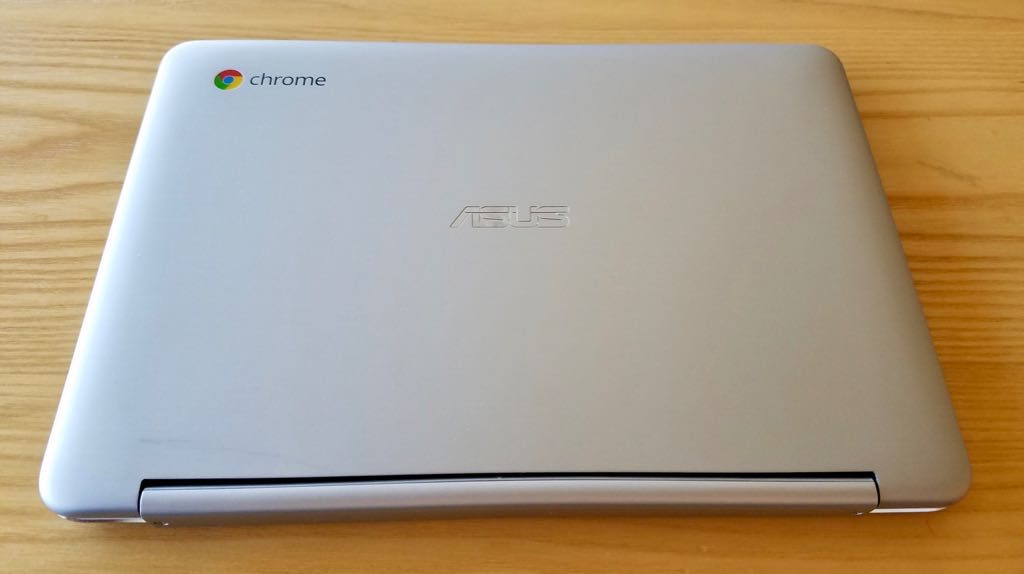 Earlier this year, Google announced they'd add the Google Play Store to ChromeOS. That game changer opens up the Chromebook to a wealth of excellent Android apps. Suddenly, the Chromebook transforms into a more versatile and powerful platform.
The ASUS Chromebook Flip comes with a touchscreen and that made it a natural candidate for early testing. The developer's channel on ChromeOS launched with the new Google Play Store integration first on the Flip. At GottaBeMobile we showed users how to install the developer edition of ChromeOS with the Google Play Store included.
ASUS Chromebook Flip Hardware
The ASUS Chromebook Flip encased the internals in a soft aluminum chassis. At first it seemed like fake aluminum plastic, which tells you that it's not the highest quality medal. Users will love how light it feels thanks to the small and lightweight material. Unfortunately, the aluminum surface scratches easily.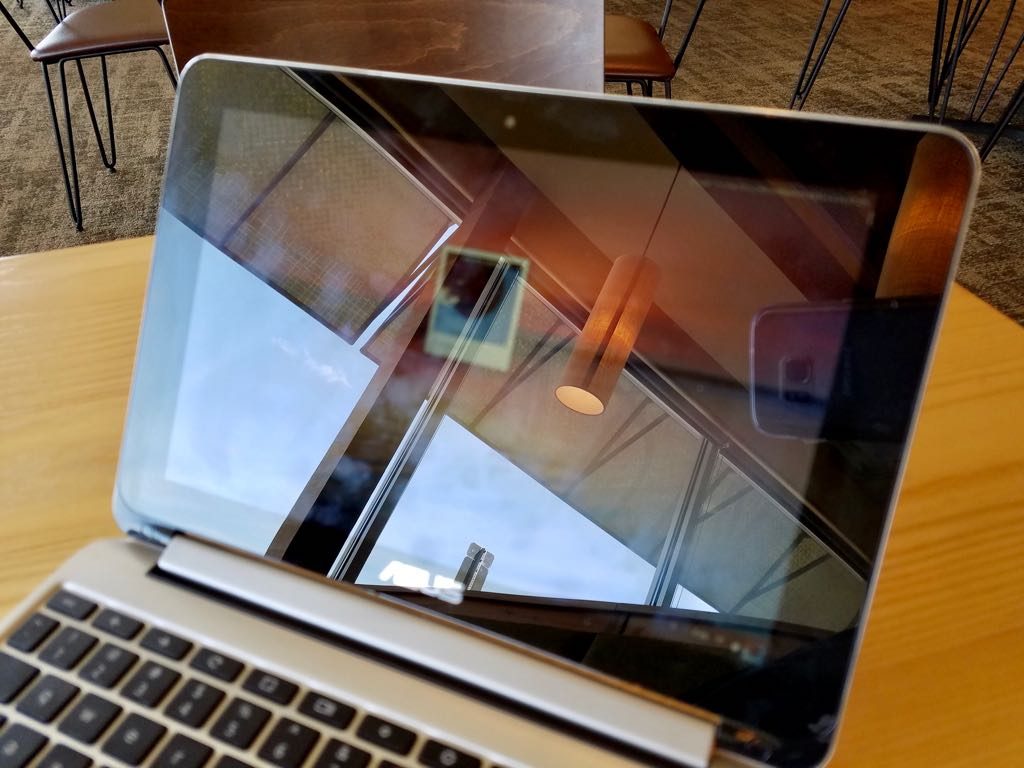 On the inside of the notebook we get a small ten-inch touchscreen display with a huge black bezel around it and brushed aluminum around the keyboard and trackpad.
The sturdy hinge holds up the screen rigidly. It's the only external part of the Flip made of plastic. It also folds back to use in tent mode, tablet mode and stand mode. See the images above and below to compare.
This slideshow requires JavaScript.
Power and volume up/down buttons sit on the left edge towards the front of the keyboard section. That's a nice touch for those who use it in the non-notebook modes.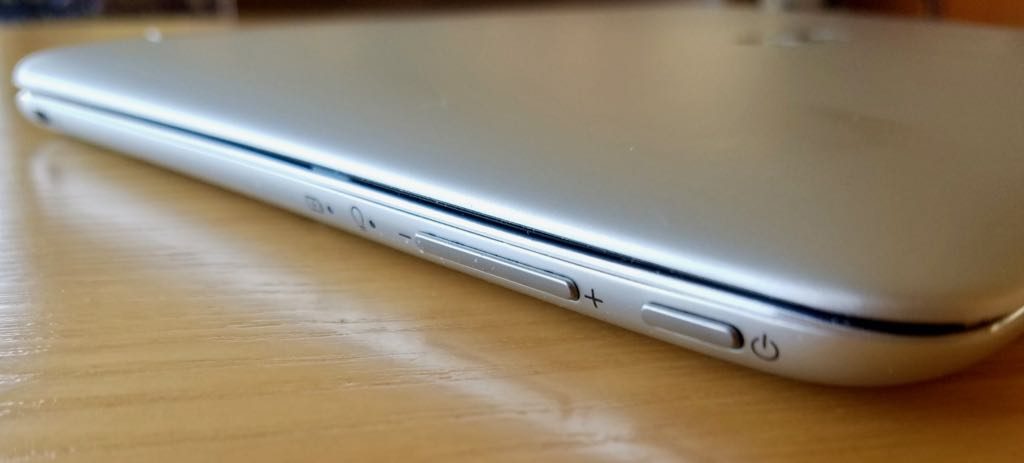 This computer is far from rugged, but it holds up well. It's a bit too flexible, but not more than most computers below $300.
A computer this size with only a Rockchip 1.8GHz processor, 4GHz of RAM and a small 10-inch display shouldn't need a proprietary charger. Sadly, ASUS gave it one. It should come with a micro-USB or better a USB-C charger.

Here's some other pertinent specs on this Chromebook below:
16GB storage
1280 x 800 resolution display
802.11 ac Wi-Fi
2lbs and 7.2×10.4x.6 inches
4GB of DDR3 RAM
2 USB 3.o ports on the right edge
Micro-HDMI out port on the right edge
Micro-SD card also on the right
Mic/headphone combo port towards the back of the right edge
Up to 9 hours of battery life from the 31Wh battery
Proprietary charging port towards back of left edge
ASUS put together a decent budget 2-in-1 computer. In tablet mode, the keyboard shows on the back of the display. That's a bit annoying while holding it, but I got used to it. I enjoy using it in tent mode on a flat surface. Stand mode works well also.
The Rockchip processor delivers decent performance especially since I'm reviewing the 4GB model. 2GB of memory on a Chromebook really slows down the computer when you open more than a couple of apps. Loading Android apps and your Chrome browser with a couple of tabs will suffer with only 2GB. It's worth the extra $20 for the added performance.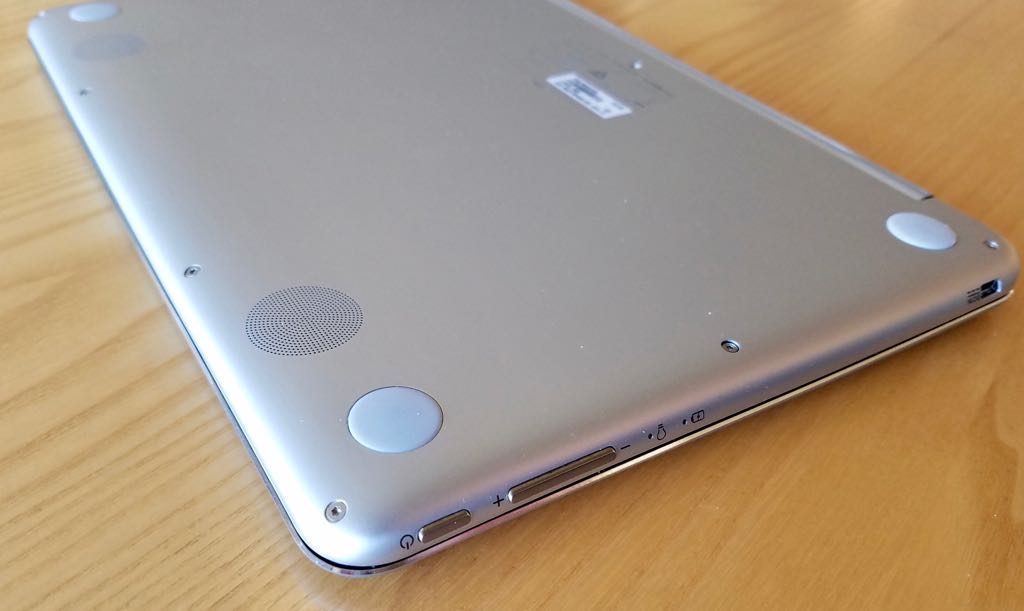 Don't expect too much from the speakers. They're on the bottom of the Flip, an odd choice for a machine intended for use while holding it. However, when the computer sits in tent mode or stand mode, they sound louder since they're not aiming down as in notebook mode or away from the user as in tablet mode. This makes more sense when watching movies, TV shows, or listening to tunes while in tent or stand mode.
The camera sits on the top part of the bezel and works in all but tent mode. In that mode, it's too low.
ASUS Chromebook Flip Touchscreen and Display
The 10.1-inch touchscreen display is decent. 1280 x 800 looks good on a 10.1-inch screen. The colors look bright and accurate.
It's sad that ASUS didn't opt for a slightly larger 11-inch screen since the black bezel around it looks so big. This helps when holding the system, but I'd still prefer a slightly bigger display even if it meant sacrificing battery life and price as well as the comfort of holding the machine.
Images and video look good on the ASUS Chromebook Flip. The viewing angle works for up to 3 people using it to look at photos or a quick video. For longer movies or TV shows, the screen might please two viewers. However, it's nearly useless in extremely bright conditions as seen below.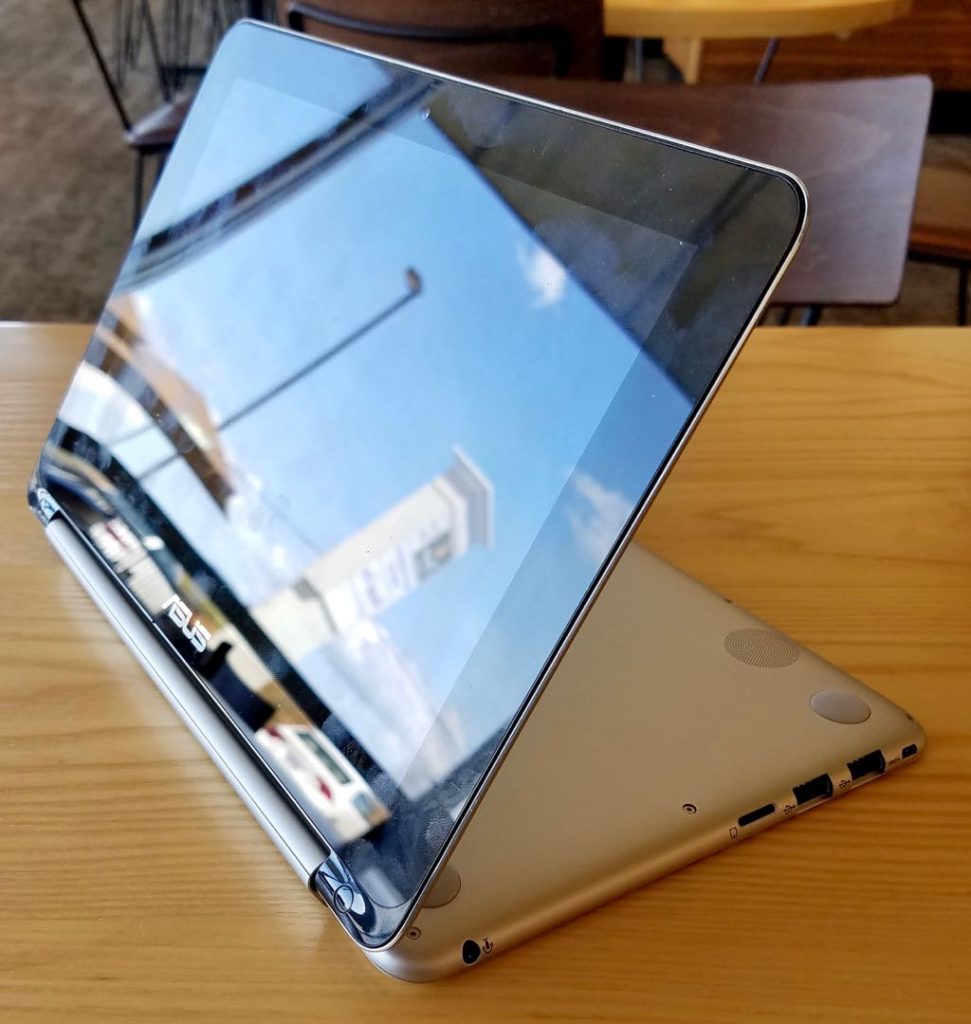 The glossy screen looks bright enough in normal lighting, but the glare makes it hard to use in bright rooms or outdoors.
The touchscreen responds accurately nearly 100 percent of the time. ChromeOS isn't as suited for touch as Android or iOS, but it works. I didn't struggle too much interacting with tiny controls like the tiny X used to close windows or tabs.
ASUS Chromebook Flip Keyboard and Touchpad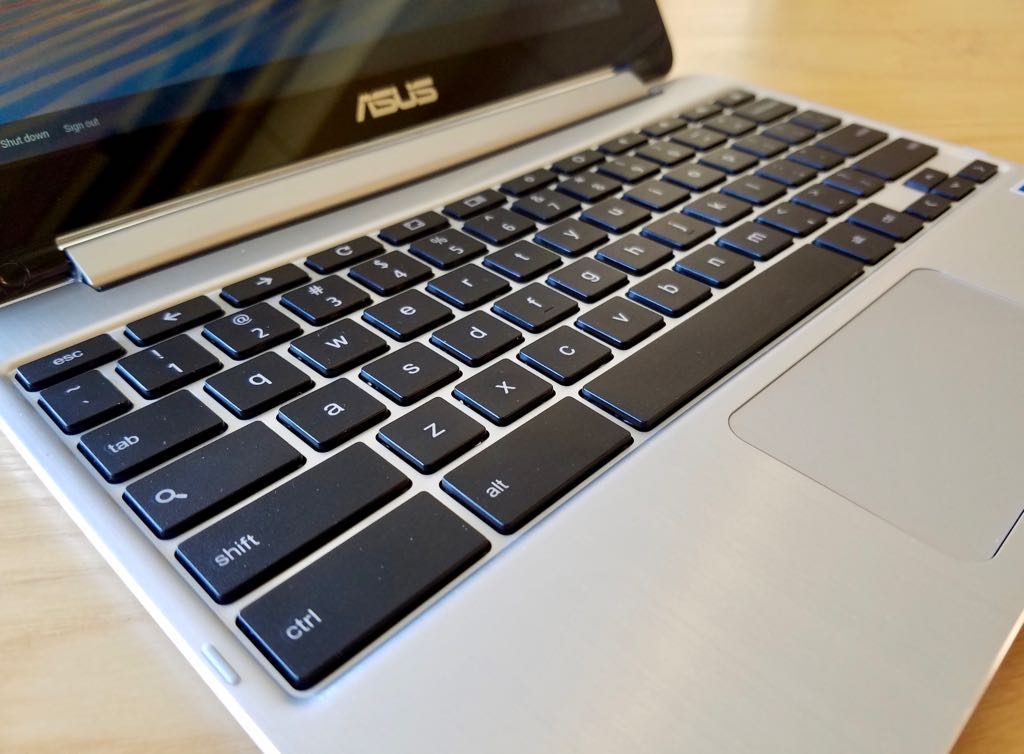 People with large hands will struggle to use the keyboard on the ASUS Chromebook Flip. Most keyboards on 10-inch systems give me problems. That said, the Flip keyboard is pretty good. It's got good key travel and I could type accurately after a short period of adjustment as well as slowing down a bit.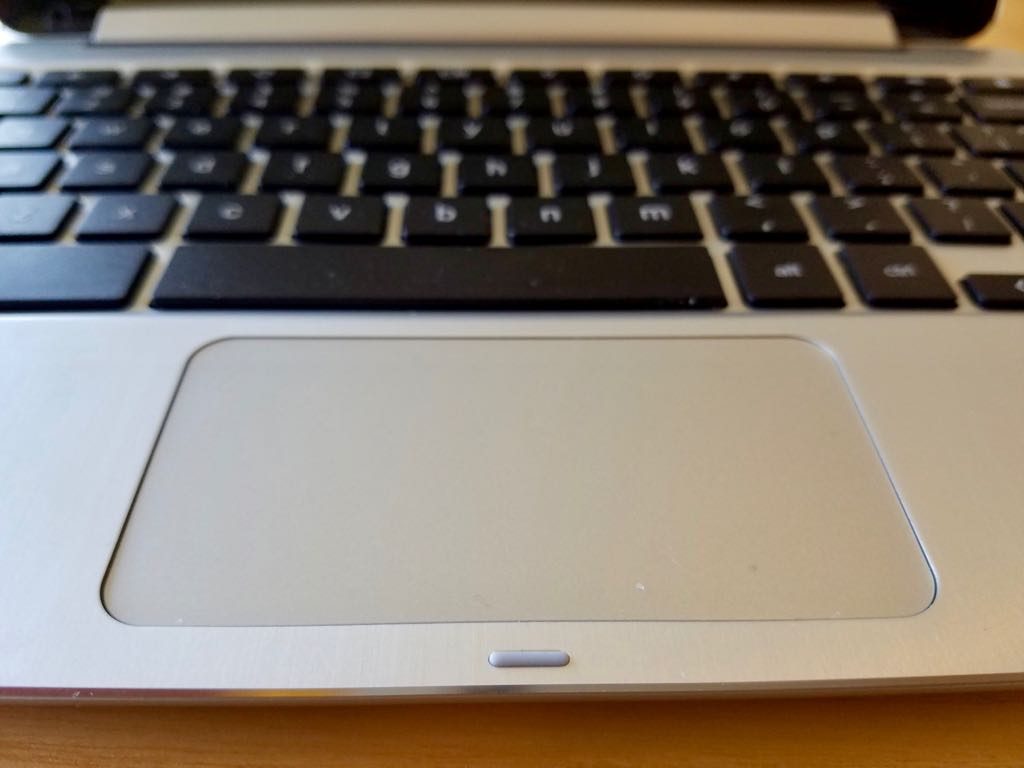 The trackpad on the ASUS Chromebook Flip suffers the same problem every other tiny trackpad suffers. It's too small. There's a reason people love MacBook trackpads: they're big!
However, as tiny crappy trackpads go, the Flip's isn't as bad as some. It's the same size as the trackpad on the Surface keyboard, but accurately responds to taps, touch and clicks.
Android Tablet Meets Chromebook
Once Google works out some kinks in the operating system, using the ASUS Chromebook Flip as a tablet will make for an enjoyable experience.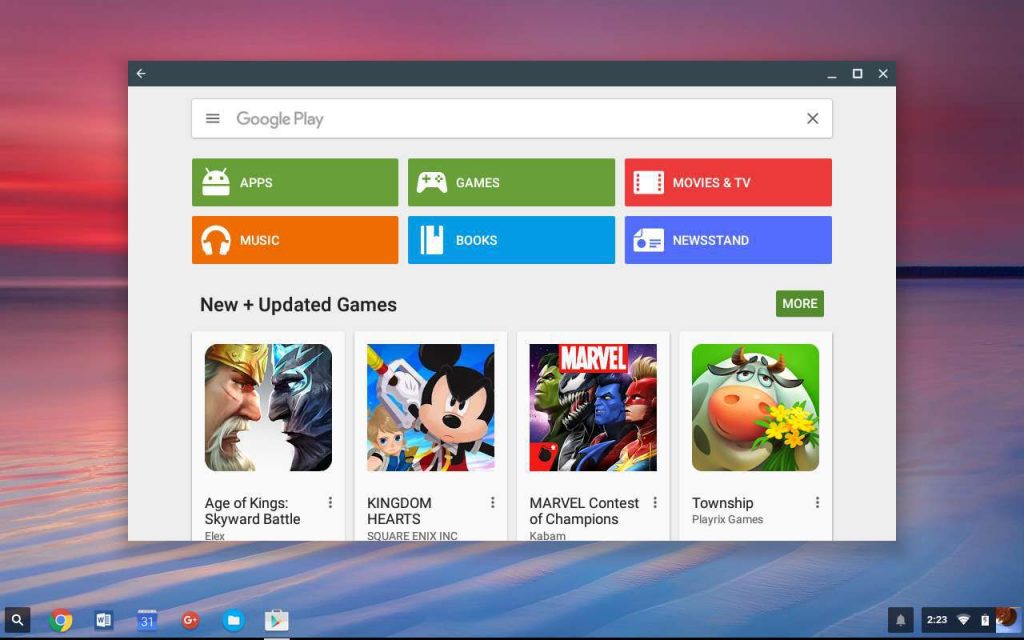 In the early testing phase, the OS erased my Android apps three times. I booedt the machine and suddenly the Google Play Store popped up asking me to accept the user terms of service just like it did the first time I launched it. Once I signed in and it loaded, I noticed that my app icons disappeared. Everything on the ChromeOS side of things worked like it did before, just without the new Android apps.
So long as this goes away after testing, then the use of Android apps on a Chromebook will really change the nature of the operating system mostly for the better. For example, I use an app on Android and iOS that runs some complicated features for studying the Bible in my regular job as a Baptist preacher. It's a complex app that the company is trying to port to a web app that anyone can run on any device with a browser. Based on current development rates, I think they're still a year or three away.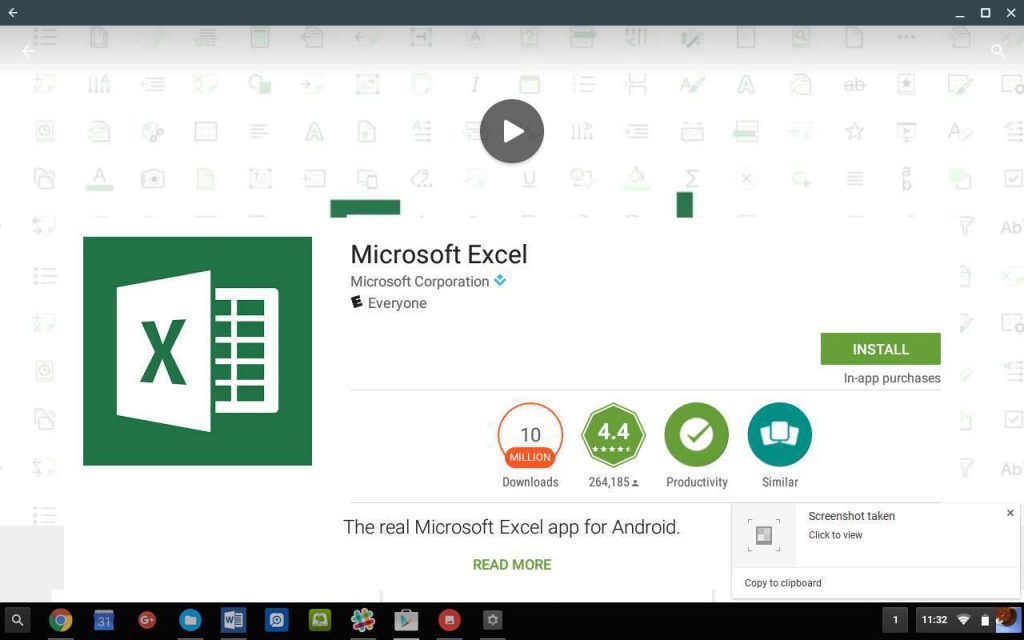 I hated doing this kind of work on a Chromebook because it felt like I was compromising too many of the advanced features of this app. Now I can open the Logos Bible app for Android and get more work done.
Video editing presents another glaring weakness of ChromeOS. You can use a couple of web apps to edit video, but it's a bit like wanting to use Microsoft Office to write your novel, but you only have Windows Write. You can do it, but not without a lot of frustration.
Thanks to the touchscreen, the ASUS Chromebook Flip makes a nice 2-in-1 system. Work in notebook mode and use it for business or school. Then, flip the display back and pick it up to play Android games or set it up in Tent mode or Stand to watch a movie. It was already a versatile 2-in-1 Chromebook, but Android apps make it even more so.
I've wanted an Android laptop ever since HP created the disappointing HP Slatebook 14. Nobody's done a good job of making a good Android computer that wasn't a phone or tablet. However, the Google Play Store on ChromeOS running on the ASUS Chromebook Flip achieves what others failed to do before.
Recommendations
The ASUS Chromebook Flip makes a nice ultra-portable Chromebook. Students or businesses heavily invested in the Google ecosystem will find this little 2-in-1 useful for work and some entertainment. People who already know they like ChromeOS will also enjoy using it, so long as the small design doesn't frustrate them.
If the lack of locally running apps was the only negative that kept you away from Chromebooks, then strongly consider one now. But just consider one. Wait until Google gets their stuff worked out so that the operating system doesn't erase apps suddenly with a minor OS update or just a restart.
Of course, people who love walking on the wild side should disregard the quirky bugs and jump in. They will get a useful, versatile and functional 2-in-1 machine that gives them best of the ChromeOS world and the best of the Android world in one making it truly a 2-in-1 times 2.
Advertisement