Twelve South released another beautiful accessory for the MacBook. The Twelve South Rutledge BookBook Case for MacBook works with the 13 and 15-inch Retina Display models as well as the 11 and 13-inch MacBook Air. The case makes it look as if the user's carrying around an old leather book protecting the Mac from drops, dings and possibly theft.
Why make a case that looks like a book? Aside from the cool-factor and the beauty of such a leather case, it does add a little security. Instead of carrying a $1,000-plus computer, it looks to would-be thieves like the owner's carrying around a big book. Sure, most will figure it out, but not all.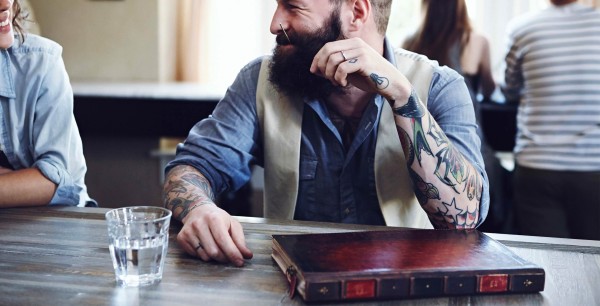 Twelve South previously released BookBook cases for other devices like the original unibody MacBook, iPad and iPhone, but this is their first for MacBook Pro with Retina Display or MacBook Air. It comes in models that fit all the current MacBook Airs and MacBook Pros with Retina Display.
The Twelve South Rutledge BookBook Case ($79.99) zips closed to keep the computer inside the handmade leather case. It comes with hard covers, like a book, to protect the computer's lid and bottom. The rounded corners also keep the case from snagging or getting hooked on door knobs, loops and other things that might grab hold of a square corner.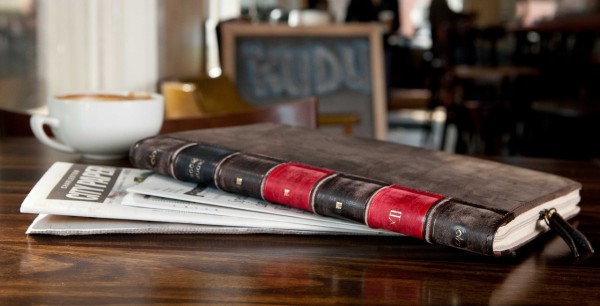 A cushioned spine adds more protection from drops and impacts. Inside the case a soft "chocolate brown" and padded interior keeps the soft aluminum of the Mac's exterior from scratches.
The thin and light Twelve South Rutledge BookBook Case only adds 13.5 ounces, a pretty light profile compared to other cases.
MacBook owners can keep the computer inside the case at all times thanks to the elastic bands that hold the case to the computer. Open the case and start working. Optionally, users can use it as a sleeve. Take the Macbook out of the case each time.
The zipper allows the MacBook to receive a charge inside the case. Unzip the case a little and attach the MagSafe connector.
The company sells them for the 11-inch MacBook Air, 13-inch MacBook Air, 13-inch MacBook Pro and 15-inch MacBook Pro. All forms cost $79.99. All models can also be found at Amazon or Apple stores.
Advertisement