Although Microsoft's Windows 8.1 receives a lot of credit for making the operating system usable on tablets, desktops and laptops, the company also managed to pack a few integration features into the free update. One of these integration features is Bing. Starting with Windows 8.1, users can search through the  files stored on their computer and different sources on the internet from anywhere in Windows. Here's how to use Bing Search in Windows 8.1 to find the things you are looking for seamlessly.
Open the Charms Bar by swiping from right to left on the right edge of your screen or by placing the mouse cursor in the top-right hand corner of your display.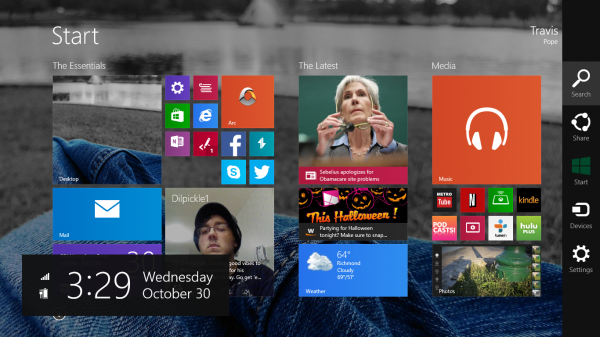 Open the Search pane by tapping or clicking on the Search Charm. It's the icon at the top of the Charms Bar that is represented by a magnifying glass.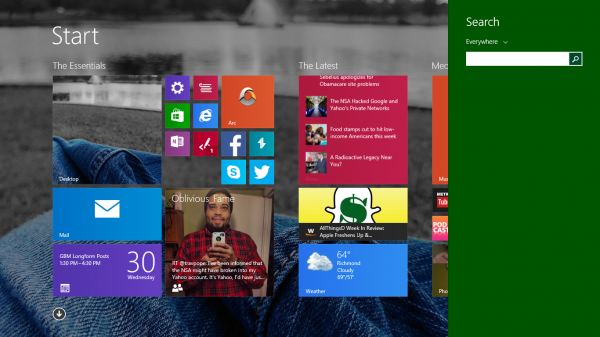 To search specific things locally, click or tap the drop down box labelled Everything. You can choose between searching settings, files stored on your computer or SkyDrive, or photos and videos collected by Microsoft's Bing Search engine. In our example, we searched all of these places for results on Michael J. Fox.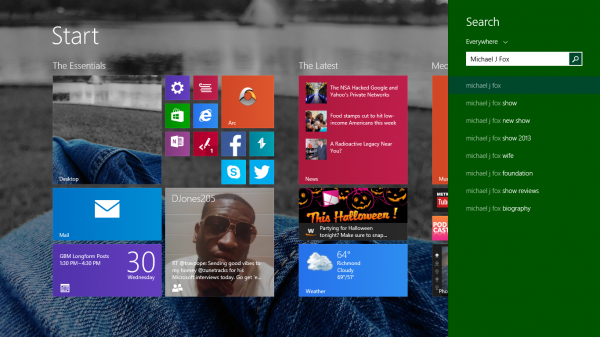 Bing Search will always showcase any files it found fitting the search term first, then photos and videos followed by individual websites that show have posted a lot of writing on that particular subject.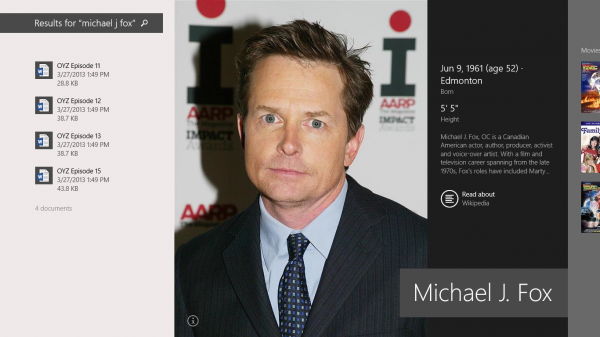 It's important to remember that these results are actually the same results that you'd see immediately if you were using the Bing website. While Microsoft does allow users to turn off Bing search integration, it doesn't allow them to replace it with any other search engine like Google.
It's also important to remember that searching through Windows 8.1's Search Charm doesn't allow users to earn points for the Bing Reward Program that gifts users gift cards for Amazon and many of Microsoft's online services.
Windows 8 users can download the Windows 8.1 update from the Windows Store right now.
Advertisement