Dragon NaturallySpeaking 12 brings an updated speech recognition engine, new webmail integration and better Bluetooth microphone compatibility to voice dictation on Windows.
After weeks of testing, I'm quite impressed by its speed and accuracy. In fact, I recently dictated an entire document using Dragon NaturallySpeaking 12. The program successfully recognized nearly every word and punctuation mark I threw at it. I still find it challenging to remember all the commands that I can say for document editing and operating system control. However, the new Dragon Sidebar helps users learn the program faster.
What's New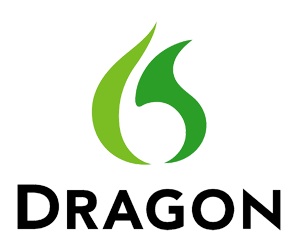 Some of the new features that version 12 brings includes the following.
A faster and more accurate speech recognition engine really makes Dragon NaturallySpeaking 12 great compared to earlier versions. I haven't used the Windows version of Dragon NaturallySpeaking for several years. Version 11 shared the same recognition engine as Dragon Dictate 2.5, the Macintosh version of the voice dictation application, which I used extensively on my Mac. Recognition speed in this new version jumped considerably. Accuracy makes dictating to the program much more enjoyable. It requires far less correction.
Dragon NaturallySpeaking 12 adds support for the online email services like Google and Hotmail. The program integrates with the user interface of both webmail services. It works well with Gmail. I don't use Hotmail, but I'm told it behaves the same. Since the webmail tool runs online, it gets an update soon after Google or Microsoft releases updates to their services.
Dragon not only dictates your speech, but it also reads text and speaks back to you with an improved text to speech engine. As with most text to speech systems, Dragon's sounds a little wooden. It reads with little emotion and human inflection. However, compared to other text-to-speech systems, Dragon's sounds more natural than most.
Faster and More Accurate Performance
Voice dictation software users want speed and accuracy above all other features. Dragon truly shines, delivering accuracy better than any other version to date. My review of the Mac version, Dragon Dictate, found that the program suffered from a memory leak that Nuance fixed in version 2.5. Dragon NaturallySpeaking 12 doesn't suffer from any lag or sluggishness so long as the user installs it on a sufficiently powerful system. Most computers purchased in the last few years should work. I tested on a 6-year-old HP laptop and it worked, but not well. On a recent model Toshiba with a latest gen Intel Core i7 processor and plenty of RAM it worked great, putting text onscreen almost instantly after I dictated it.
Compared to Built-in Windows Dictation
Both Windows 7 and OS X ship with voice dictation built-in. The voice dictation built into Windows 7 doesn't impress me. So, clearly Dragon NaturallySpeaking 12 offers a far superior voice dictation option for most users. It's easy to use and controls the system well. The built-in recognition recognizes text less accurately than Dragon.
Steep Learning Curve
Dragon NaturallySpeaking 12 does require a time investment to learn operating system voice commands. The new version gives the user better correction of text using voice commands. That's where the new Dragon Sidebar and introductory tutorial helps. Be sure to go through the tutorial. Users who struggle with the new correction system added to this version will want to practice.
Value
Dragon NaturallySpeaking 12 is an investment, at $199 for a new user and $149 to upgrade from earlier versions. Last year an injury forced me to use voice dictation, making the price an easy decision to maintain productivity. Some people need voice dictation all the time due to a physical impairment. The rest of us must to decide if dictating out loud in an office or crowded environment will embarrass us. Those who work by themselves at home or in an office will benefit from this excellent upgrade.
Users of older machines might want to pass on version 12. It's a little too beefy and needs a powerful system with a current generation processor.
If you need dictation software on a Windows PC, Dragon NaturallySpeaking 12 is the best choice available for those needing advanced features with speed and accuracy. Voice dictation has arrived. I wrote this entire article using Dragon NaturallySpeaking 12 and only hit the keyboard a few times while actually dictating the text.
Advertisement