Dell unveiled a number of new Inspiron notebooks today including the new Inspiron 15R and Inspiron 17R models.
In addition to the standard versions most users will pick up at Best Buy or Walmart, Dell included a few tricked out models as part of the Inspiron R Special edition.
The new Inspiron R notebooks include the option for the latest Intel 3rd Generation Core i processors and are eligible for the Windows 8 upgrade program so users can buy now and upgrade to Windows 8 when it arrives this fall.
Dell Inspiron 15R and 17R
The Inspiron 15R and Inspiron 17R notebooks are aimed at the average user who plans to use the notebook at home or in school, but doesn't need a lighter notebook like the Inspiron 13z or Inspiron 14z Ultrabook. Dell Includes the option to change the look of the notebook with SWITCH lids.
The Dell Inspiron 15R includes a 15.6-inch 1366 x 768 resolution display and the Inspiron 17R offers a 17.3-inch 1600 x 900 resolution display.
Both of these notebooks use Intel Integrated graphics, feature Waves MaxxAudio 3 and Intel Wireless Display to stream wirelessly to an HDTV with an adapter.
The Dell Inspiron 15 R is rated for 6 hours and 46 minutes of battery life by Dell, and the Inspiron 17R is rated at 5 hours and 43 minutes.
Inspiron R Special Edition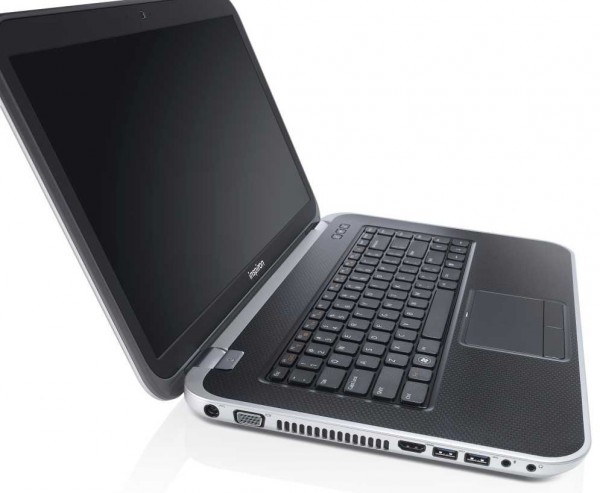 Users who need more from a notebook might want to check out the Inspiron R Special Edition notebooks.
The Inspiron 15R Special Edition and 17R Special Edition include options for better audio and graphics options.
These models include Waves MaxxAudio 4 and Skullcandy speakers as well as AMD Radeon HD 7730M graphics with 2GB GDDR3  on the 15R and  NVIDIA GeForce GT 650M graphics with 2GB GDDR5  on the 17R. Both of the special edition notebooks include the latest Intel Core i 3rd generation processors.
One of the most noticeable upgrades is the full 1080P HD display found on both the 15.6-inch and 17.3-inch notebooks.
These notebooks start at $899 and $1,099 respectively.
All of the new Dell Inspiron R notebooks are available starting June 19th.
Advertisement