The Acer Aspire Timeline Ultra M3 has the distinction of having the longest laptop name ever and of being the first ultrabook to come to market with discrete graphics. Okay, maybe the name isn't the longest ever, but the discrete graphics thing is no joke.
Intel's integrated graphics are good enough for mainstream tasks and usage, but for intense tasks and power users, they don't quite cut it. NVIDIA's GeForce GT 640M GPU provides extra power, boosts performance, and promises to do so efficiently.
If you're addicted to power the Ultra M3 probably looks really tempting. An ultrabook that's as powerful as it is thin? Yes, please. I'm putting it to the test for our full review, but thought I'd let you in on my initial impressions.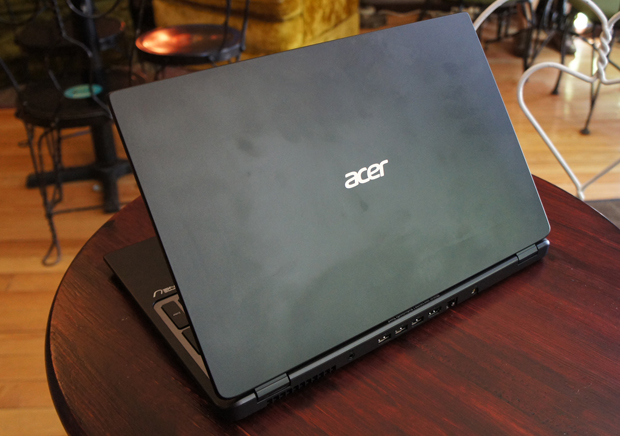 Starting outside, the Ultra M3's design is very simple, yet attractive. Acer is good at this. The all-black, matte chassis feels sturdy. I don't have any worries about this bad boy coming apart or getting messed up by a few bumps.
This rig is bigger than your average ultrabook since it sports a 15.6-inch display. And for a notebooks of this size, the 4.5 pound weight is pretty impressive. Still, if you're an ultimate mobility type you might eye the whole thing with suspicion. It's fair to say that the Ultra M3 feels lighter than it looks and is impressive for a notebook with this display size.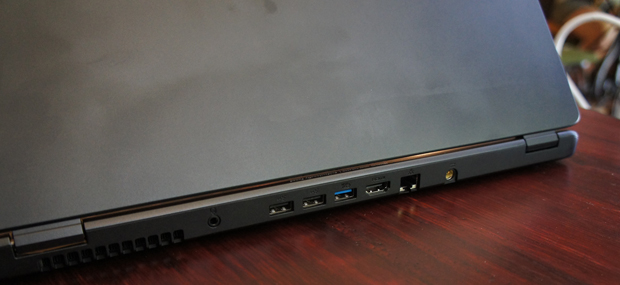 To keep things skinny (the M3 tops out at 0.73 inches thick) Acer moved most ports to the back. The slim optical drive being the exception.
Once again we're given a large clickpad that sent me running for an external mouse right away. I'm in the process of tweaking the settings now, but the more I use the touchpad the more angry I am at whoever is behind it.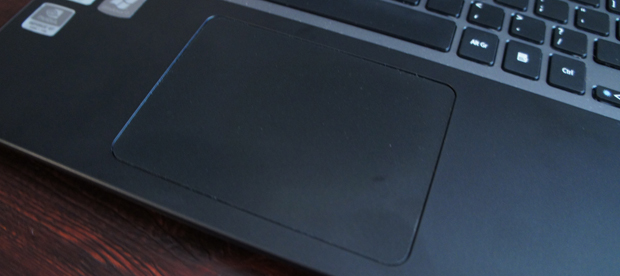 The large 15-inch display offers a wide canvas for such activities, but it's disappointing that you still only get a 1366 x 768 resolution.
On the performance side, I've only taxed the Ultra M3 with medium load programs so far to get a sense of how it runs for everyday tasks. So far I'm impressed with the notebook's speed and battery life.
I used it off and on for 12 hours before needing to plug it in. All together it was probably about 7 hours put together. We'll see how it does on our formal battery test.
My next step is to runs some batch processes via Photoshop, edit some videos with Premiere, then play Batman: Arkham City for several hours. For science.
What other tasks should I do to test the Aspire Timeline Ultra M3?
Advertisement