HP announced the launch of a stylish new special edition HP dm1 notebook created in partnership with Brazilian designer Alexandre Herchcovitch.
The Alexandre Herchcovitch Special Edition Notebook PC from HP joins earlier HP special notebooks from other designers like Chinese fashion designer Vivienne Tam and Dutch designer Tord Boontje.
The cover of the new Alexandre Herchcovitch themed dm1 will come with a scheme inspired by the designer's fall and winter 2012 collection. It comes with …
…an intricate black lace pattern against an iridescent olive pearl color which envelopes the chassis, keyboard deck and keycaps for an increased visual "glow" effect and stunning design worthy of any catwalk.
The HP dm1 weighs only 3.5 pounds and packs an impressive 9.5 hour battery into the special edition ultra-portable notebook. The 11.6-inch screen and AMD processor will grace this little machine. it also comes with typical wireless networking (Bluetooth and Wi-Fi) and the typical ports (USB, HDMI, Ethernet and VGA). The notebook runs Windows 7 Home Premium. Like a lot of HP consumer notebooks you get Beats Audio as well.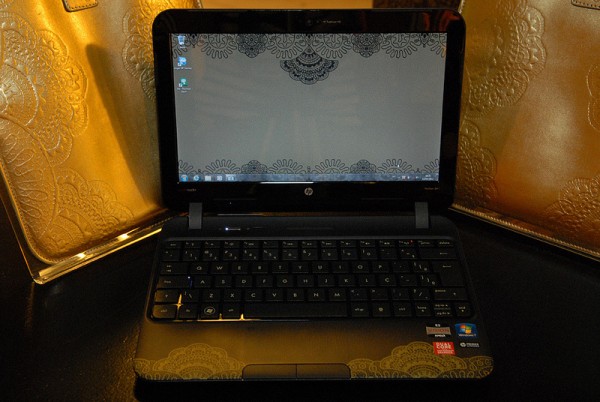 Even the packaging carries the same designer's style pattern. You may want to save the box of the little beauty.
Packed inside the pretty cover you receive a nice collection of bundled software. HP includes Adobe Photoshop Elements 10 and Premiere Elements 10. You also get the online game It Girl by Crowd Star a fashion design game.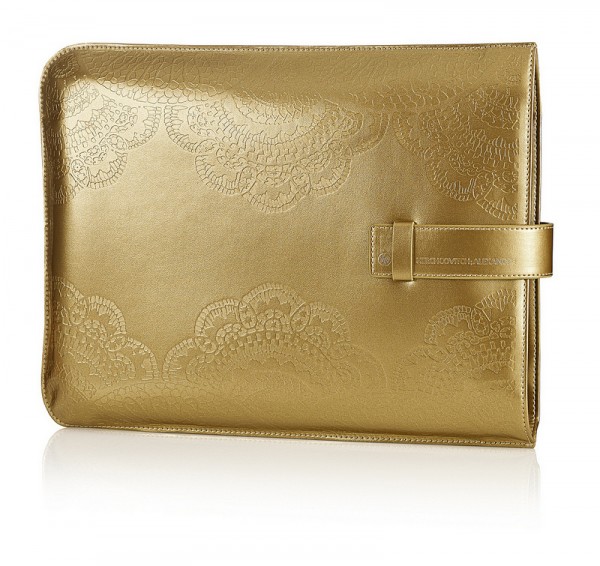 Along with the dm1 HP offers a pair of accessories carrying matching style. They will offer a gold sleeve and mouse with the same design that covers the notebook.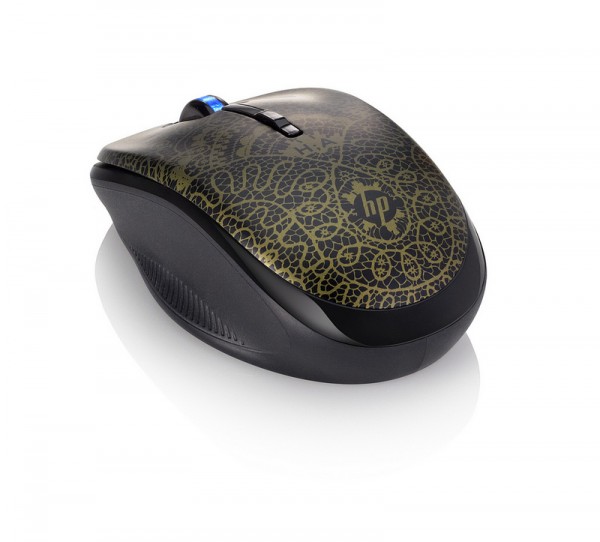 You can't run out to Best Buy to get this special edition computer. QVC has the exclusive deal selling the special HP dm1 for $629.95 in the US. Residents of Brazil, Mexico and Argentina can also buy the Herchcovitch dm1.
Advertisement