Toshiba showed off the Toshiba Qosmio F755 Glasses Free 3D at CES 2012 gaming notebook at CES 2012 this week, which is the retail version of a glasses free 3D notebook we saw back at CES 2012.
Unlike the prototype, the Toshiba Qosmio F755 doesn't have a huge hump on the back to house the technology needed to make glasses free 3D a reality. Switching between 2D and 3D modes is as simple as pushing a button at the top of the device. No glasses to find and charge.
When you flip over to 3D the same webcam you use to Skype will track your face, and adjust the image so that you see 3D. You can take a look at the Qosmio F755 Glasses Free 3D in the video below, but you won't see the 3D through your screen.
Toshiba Qosmio F755 Gaming Notebook w/ Glasses Free 3D
The 3D experience is designed to be used by yourself, so don't plan your glasses free 3D gaming party just yet.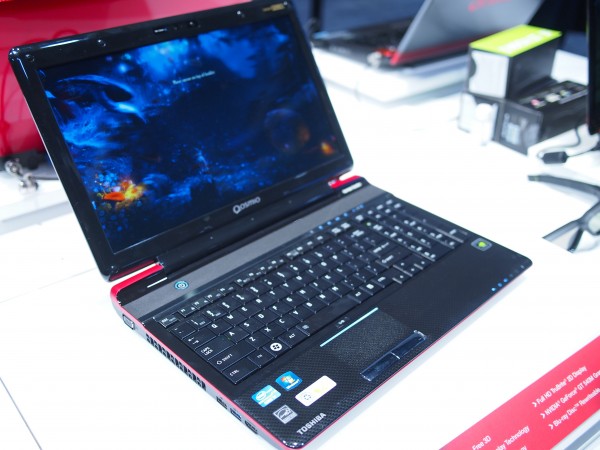 The Toshiba Qosmio F755 glasses free 3D gaming notebook has an Intel Core i7 processor, 4GB RAM, is powered by an NVIDIA GeForce GT540M GPU and has a Blu-Ray burner.
The Toshiba Qosmio F755 is available now, and retails at a stomach-able $1,499.
Advertisement