Of the many laptops Lenovo is announcing at this year's CES, I'm most intrigued by the S Series. Perhaps because I'm still a netbook fangirl who's not a little disappointed by how many companies are abandoning the form factor.
The IdeaPad S200 and S206 aren't exactly traditional netbooks thanks to the 11.6-inch displays and Win7 Home Premium operating systems. Maybe that's why they're calling them mini notebooks.
Both the S200 and S206 measure 11.8 x 7.6 x 0.8 inches and weigh just 2.8 pounds, which is light for an 11-inch system. This puts them more firmly in the netbook realm. However, there's a fly in this ointment. The reason it's so light is likely to small 2 cell battery that comes with. It's good for 4 hours of life, according to Lenovo.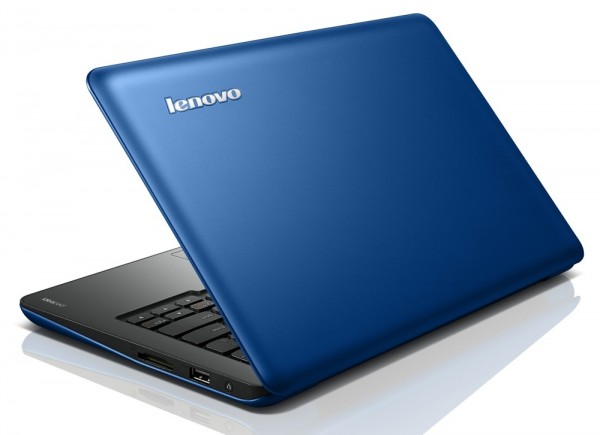 Other shared specs include 2GB of RAM, USB 2.0 and 3.0 (one of each), HDMI, 2-in-1 card reader, Bluetooth (optional), and WiMAX (optional). The display offers a 1366 x 768 resolution.
What makes these two models different is the processor. The IdeaPad S200 sports an Intel Atom N2800 while the S206 comes with a dual-core AMD C60 APU. The former is very netbooky, further solidified by a 32GB internal storage option. You can get a traditional 320GB or 500GB hard drive in either model.
Both offer a metallic finish and the Lenovo Accutype keyboard we've come to love (though it's not as great as those found on the ThinkPad line). Aside from basic black, consumers can buy it in cotton-candy pink, crimson red, electric blue, graphite gray and pearl white.
One advantage of mini-notebooks over netbooks is that you get Windows 7 Home Premium and the 2GB of RAM I mentioned. Other software goodies include Lenovo's instant-on environment and OneKey Recovery.
Want one? Unfortunately you'll have to wait a while, as the new S Series notebooks aren't due out until June. The price is nice, though, as prices begin at $349. Specific pricing for the models and configurations isn't available yet.
Check back for  hands-on pictures and more.
Advertisement