It's no secret that we're fans of Lenovo's ThinkPad X1, a sweet business ultraportable introduced last year that combined style with enterprise chops. It made out Best of 2011 list, after all.
Not content to rest on their laurels, Lenovo's engineers looked at the X1 and thought: "This could be a little more sonic." They set out to make the X1 more versatile and to up its battery life (the notebook's one weakness), and the result is the ThinkPad X1 Hybrid.
The hybrid aspect does not represent better mileage, but a notebook that has a dual personality. The Windows operating system shares the chassis with something the company has dubbed Instant Media Mode (IMM), which runs off of a separate processor and has a separate Linux-based operating system.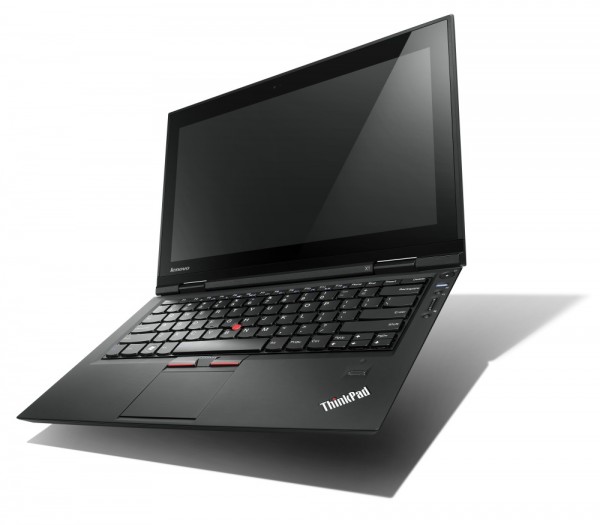 If this sounds familiar, it is reminiscent of the dual-boot experiements of the past that involved an unholy union between Android and Windows or even notebooks with an instant-on environment that boots quickly and allows basic access to the web, email, etc. The X1 Hybrid is different to those in that users can switch back and forth between Windows and IMM at will, no having to reboot to get back to the energy-saving OS.
As mentioned, the IMM is Linux-based, though once I started to play around with the OS it became clear that it's heavily based on Android. A look at the now-familiar launcher is the first clue. Lenovo even says that when in Instant Media Mode "the laptop operates much like a smart phone, remaining turned on and requiring fewer charging sessions."
Lenovo X1 Hybrid Video Tour
IMM runs on a dual-core 1.2-GHz Qualcomm 8060 processor, 1GB of RAM and 16GB of storage, so it's about as powerful as a Honeycomb tablet. There are apps for media, web, and working on documents. When I saw an early version there wasn't any communication between the two operating systems similar to the U1 Hybrid tablet (that broke my heart by never coming to America…), which shared some files and browser sessions.
In this mode, Lenovo claims that the X1 Hybrid will get 10 hours of battery life. That's quite a feat for a 13.3-inch laptop.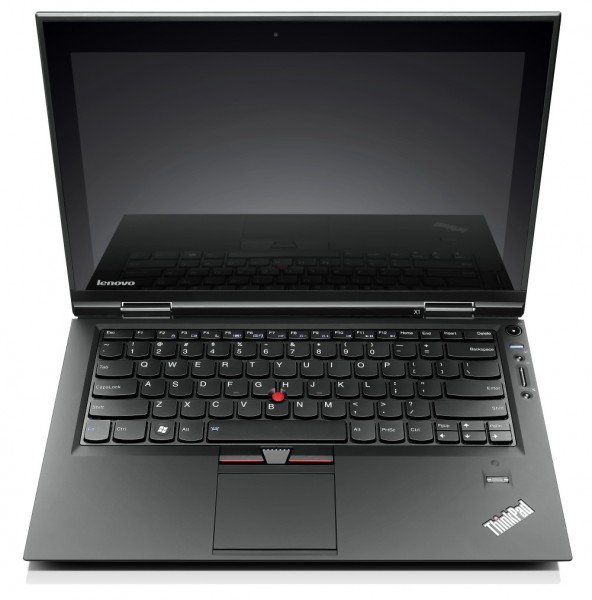 This ThinkPad will come with a variety of configuration options that emphasize power and business acumen: Second generation Intel Core i3, i5 and i7 processors, quadruple the graphics capabilities of previous 13-inchers, choice of hard drive, combo hard drive/SSD, or just SSD for storage, USB 3.0, an HD webcam, Rapid Charge, WiDi, a backlit, spill-resistant keyboard and more.
Measuring 13.3 x 9.1 x 0.84 inches and weighing 3.73 pounds, the X1 Hybrid remains light and slim. The extra slice battery will be available on this model.
The company is not only aiming the notebook at the SMB crowd, but also larger corporations (with some features IT managers will appreciate like hard drive encryption and remote management), and even consumers looking for a durable notebook that isn't too hard on the eyes.
Lenovo X1 Hybrid: Behind the Design
The ThinkPad X1 Hybrid will be available in the second quarter and pricing starts at $1,599. It's steep, yes, but this is the flagship ThinkPad, so it's not surprising. We'll have a chance to go hands-on with the X1 Hybrid at CES next week, so keep an eye on the blog for more pictures and video.
Advertisement