Though HP's ProBooks and EliteBooks dominate the company's business line, they also sometimes recast consumer notebooks for the enterprise set. The latest release is the HP 3115m, which is essentially the HP Pavilion dm1. The only major difference is that the 3115m has fewer configuration options. It'll start at $429 and is available on November 11.
The HP 3115m's only processor option is the AMD Fusion E450 APU, which is the more powerful of the two offered for the dm1. Businesses will get a choice between a 320GB or 500GB hard drive or 128GB or 160GB solid state drive. 4GB of RAM comes standard, but the notebook can handle up to 8GB. In addition to Windows 7 Professional, the FreeDOS OS is available.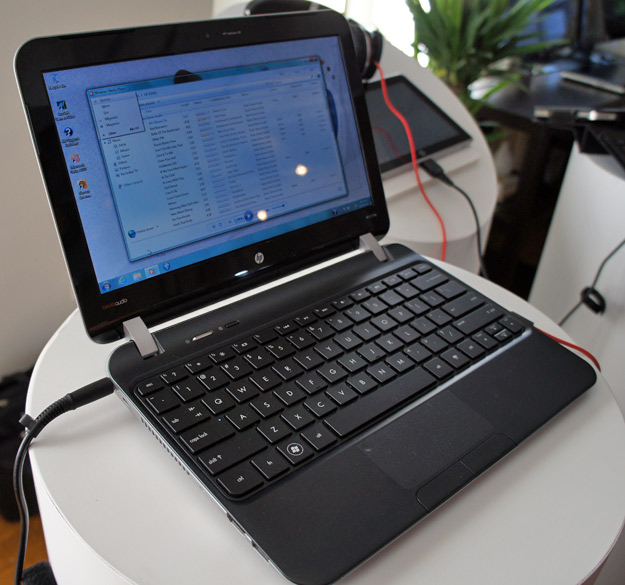 Otherwise, it has the same size, design, screen and port spread as the dm1. That's a good thing, since the refreshed dm1 is a pretty sweet machine. HP also claims it'll last 11.5 hours on a charge, which will get most people through the day and then some. Sounds like it would be a sweet laptop to give your mobile workers and road warriors.
Advertisement