AMD has finally officially announced their new generation of E-Series and C-series chips. The previous generation E-series APUs, the E-240 and E-350, powered popular low-cost ultraportables such as the HP Pavilion dm1 and the MSI X370. The E-350 balanced power, multimedia prowess, and long battery life well. So I'm looking forward to seeing what these newer chips offer.
AMD is promising even better performance out of the new chips, better HD graphics, and longer battery life. The chips support DDR3 RAM and DisplayPort ++ for connecting DP and HDMI (1.4a) monitors and TVs. There's even a mention of gaming possibilities with "DirectX11-capable discrete-level graphics and a parallel processing engine."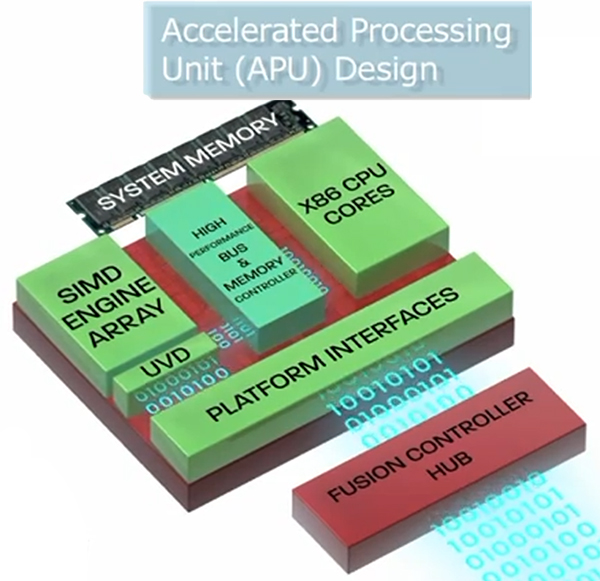 Both E-series APUs have dual cores now (the E-240 had just one). The higher-end AMD E-450 has a clock speed of 1.65 GHz (a small bump up from the 1.6 GHz E-350) and the less expensive E-300 has a 1.3 GHz speed. This should mean that notebooks with the lower cost APU won't lag so far behind those with the E-450.
The AMD C-60 dual-core APU has a clock speed 1 to 1.33 GHz, a definite bump in power from the single-core C-30 and the dual-core C-50.
Expect to see these chips in notebooks, low-cost ultraportables, and the super thin ultrabooks coming up this fall and winter.
Advertisement