MSI announced a trio of new notebooks in the C Series lineup at Computex 2011 this week. The new C Series notebooks include the MSI CX640 as well as the MSI CX670 and CX480 which have 15.6″ displays. These new notebooks include the latest Intel Second Generation Core i family of processors as well as the new AMD Fusion processor on the CX670.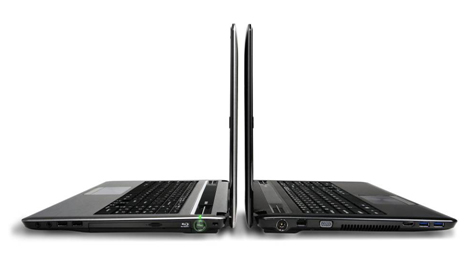 MSI CX640 and CX680
The MSI CX640 and CX680 both use the latest 2nd Gen Intel Core i family of processors and NVIDIA GeForce GT520M discrete graphics with 1GB RAM to deliver a combination of power to these two notebooks. The MSI CX640 has a 15.6″ display and the CX680 has a 14″ display, but the internal configurations are essentially the same. The NVIDIA GPU supports DirectX 11 and includes NVIDIA Optimus to automatically toggle between the integrated Intel graphics and the higher power NVIDIA GPU to maximize performance and battery life. The MSI CX680 has Bluetooth 3.0 and the CX640 can optionally be configured with USB 3.0 and Bluetooth 3.0.
The MSI CX640 and CX680 come with MSI TimeStamp technology to keep your data backed up and you can perform system restorations with the TimeStamp tool if you need to get back to a working state. The CX640 has a "sort of air bag" for the hard drive according to MSI which is designed to help prevent hard drive damage in the event of a fall.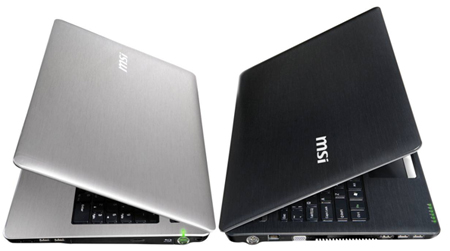 MSI CX670
The MSI CX670 uses an AMD Fusion APU and AMD Radeon HD 6130 discrete graphics to deliver a system optimized for multimedia viewing from the GPU down to the HDMI port and Cinema Pro technology that automatically switches options to maximize the multimedia experience on the CX670. The CX670 has a 720P HD webcam for keeping in touch with friends and family without looking like a pixelated blob. The CX670 comes standard with USB 3.0.
MSI C Series Features
SRS PC Sound: The CX640, CX670, and CX480 come with new generation SRS PC Sound™ for natural wrap around high fidelity sound whether you use the built-in speakers, external ones, or headsets. These laptops will satisfy your craving for crisp, clear sound. The CX670 packs powerful multimedia processing capabilities. You can use MSI's own professional Cinema Pro technology to maximize graphics performance. Depress the Cinema Pro hotkey to switch to video mode for higher resolution and richer colors for a viewing experience so enjoyable that you'll find it hard to tear yourself away.
Pricing and Availability
MSI has not announced pricing or availability for the CX640, CX670 or CX480 at this time.
Advertisement