ASUS introduced a the new UX Series notebooks at Computex 2011 today, showing off the ASUS UX Series ultraportable notebook which measures 17mm at the thickest point and 3mm at the thinnest and weighs 2.4 pounds.
One look at the ASUS UX and it will be clear to you which notebook the company is going for with the new UX ultraportable; the MacBook Air, but inside it's a different story with up to an Intel Core i7 processor and a SATA 6Gbps SSD.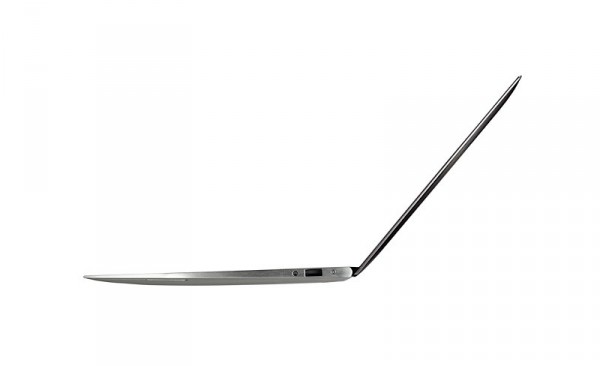 The ASUS UX21 ultraportable is using a new ultra low power Intel Core i7 2nd Gen processor which should be quite powerful, but use less battery power than a standard Core i7 processor. The ASUS UX21 offers 2 second resume from sleep with ASUS' Instant On feature and also touts USB 3.0 connectivity. The notebook will also reportedly last a week in hibernate, allowing you to keep your notebook at the ready, without draining your battery.
The UX21 has an oversized" keyboard according to ASUS, which has metal keys that look well spaced and laid out. ASUS compares the glass trackpad to a smartphone display, but we would also remind you that Apple uses glass trackpads on the MacBook Air.
We don't have a lot of information on the ASUS UX series and UX21 ultraportable notebook at this time. ASUS was quiet on pricing, but you can pick up an ASUS UX21 in September.
ASUS UX 21 Hands On Video
via Engadget
ASUS UX21 Gallery
Advertisement