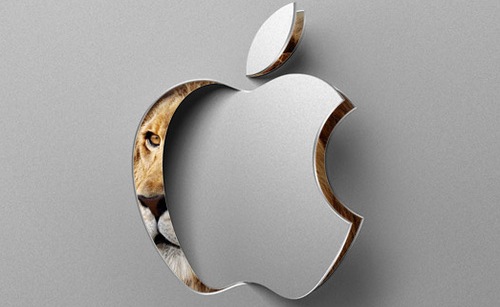 There has been much speculation that the Mac OS X Lion update, scheduled to arrive this summer will only be available from the Mac App Store. This Speculation regarding OS X 10.7 is due to the use of the Mac App Store to distibute the Developer preview to developers and is added to by the lack of an optical drive ont eh very opoular MacBook Air notebooks.
PC World is already worried that OS X Lion will be Apple's Vista, making it a pain for user who want to do a clean installation of the upgrade. While Ian Paul, and others, raise many valid points, it is almost certain that Apple will also release a DVD of Mac OS X Lion this summer alongside a Mac App Store upgrade route.
Why OS X Lion Will Come on a Disc or Drive
#1 Why are we so sure that you will be able to get OS X Lion on a Disc? Simply put, you have to have Snow Leopard to use the Mac App Store. This means that Mac OS X Leopard users would be completely left out of the upgrade process.
While we may see Apple attempt to charge a higher price as they did when the Tiger to Snow Leopard upgrade happened back in 2009, we do expect to see a hard copy version of the OS X Lion upgrade available. If Apple follows past practice, we would expect this disc to be able to perform a clean install.
#2 Even if you discount the older upgrade as a reason for the release of Mac OS X Lion on a disc, take comfort in the fact that Apple has embraced installation USB drives for Snow Leopard on the MacBook Air. It is relatively easy for Apple to deliver a small application which will create a bootable USB drive. Microsoft provides one that turns the Windows 7 upgrade into a bootable USB drive which is surprisingly easy and quick to use, we aren't sure why Apple wouldn't offer a similar tool.
Our advice. Don't get your Lions and Leopards in a bunch. We may see Apple go totally digital down the road, but we don't expect a company that still insists you connect your iPad and iPhone before using to ditch the disk this quick. Especially considering this would be the first time that Apple delivers an update via the Mac App Store.
Advertisement