The Samsung RV511 is a $500 mid range notebook which has a nice look and feel as well as a good collection of features for a $500 notebook. The retail price for the model we reviewed, the Samsung RV51 A01 is $549 at Best Buy, which may seem pricey given the use of last year's Intel processor, but the overall package comes together nicely to provide a good value for the price.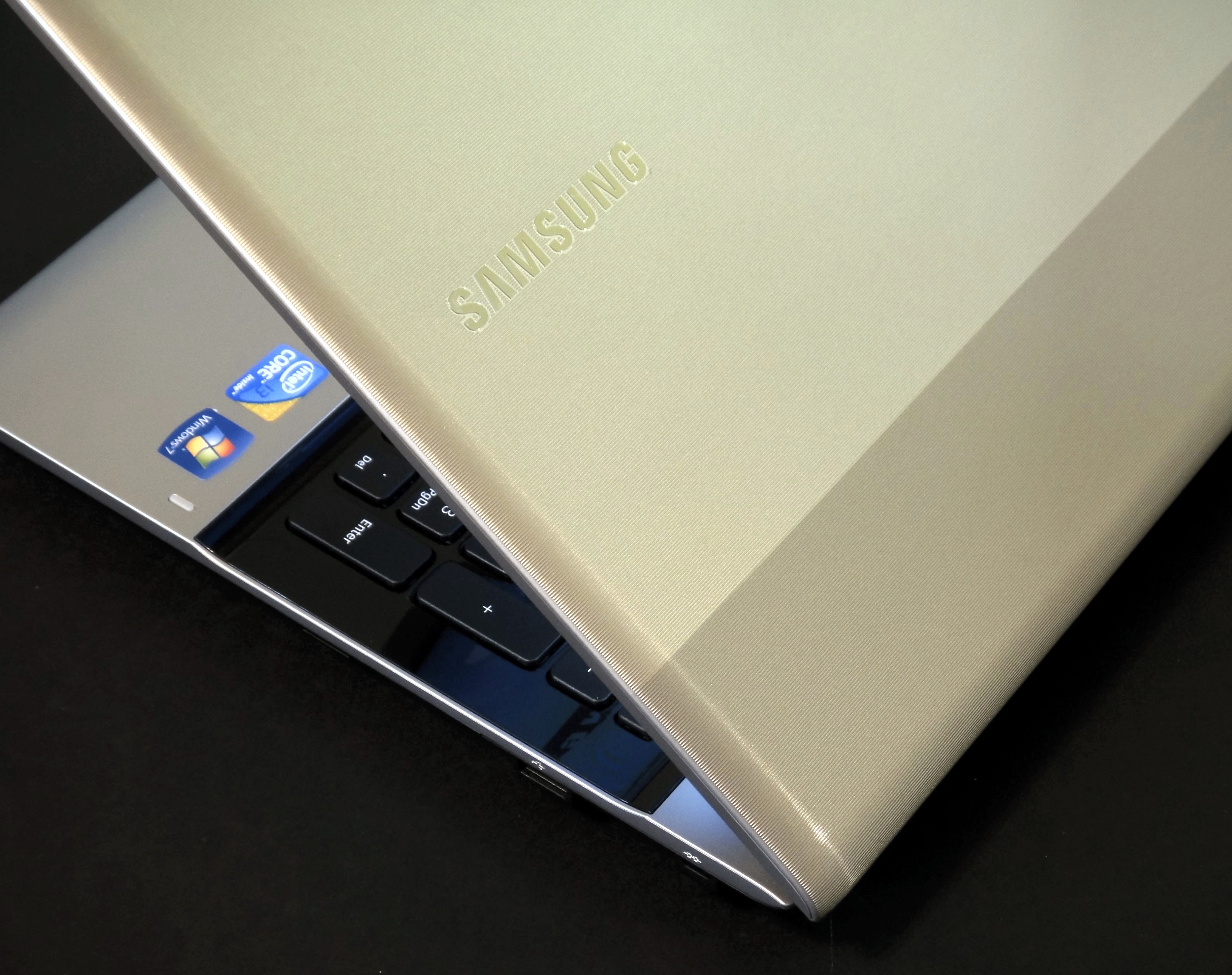 Samsung RV511 Quick Specs:
Under the hood you'll find a 2.53GHz Intel Core i3 processor with 4GB RAM and a 500GB hard drive. The RV511 uses Intel integrated graphics which will suffice for most average home users, but on this notebook won't handle games.
The Samsung RV511 A01 notebook has a 15.6″ display with a 1366 x 768 resolution which is about standard for this price range and includes a built in .3MP webcam.
In addition, the notebook includes WiMax for fast mobile connectivity while mobile assuming you are in a Clear coverage area. The RV511 also has Intel My WiFi which allows you to share your WiFi connection out to other devices. This is handy if your notebook is connected to the Internet through the WiMax connection, with a USB modem or over an Ethernet cable where no WiFi is available.
Who is the Samsung RV511 For?
The Samsung RV511 is a good general purpose notebook that has a good collection of features and decent battery life. This makes the RV511 a good fit for home and student users. A small business owner could use this notebook, especially in a city with WiMax, but would likely be better served with a business class notebook. Because this notebook is available at Best Buy, you can go check it out and see if the notebook looks like one you would like to carry around, rest assured it can handle the web, office and entertainment needs of most home users and students not needing to create multimedia content.
Samsung RV511 Hands On Video:
Samsung RV511 Build and Design: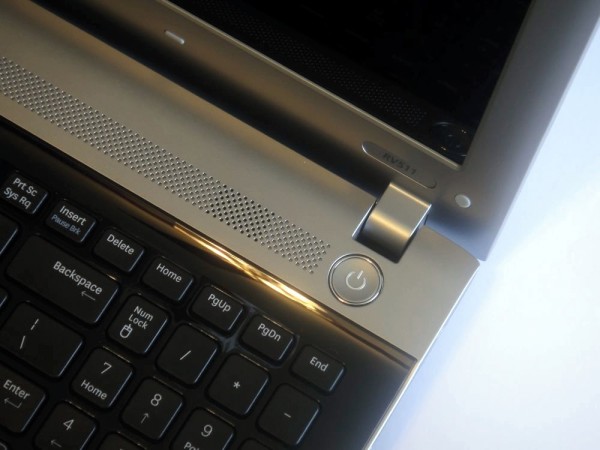 The overall build of the Samsung RV511 is very good and as a bonus, the notebook looks nice with an eye catching silver lid that has ridges to prevent fingerprints. The display on the RV511 is quite sturdy and rigid during our flex tests which is great, especially when combined with the sturdy hinges which do a good job of keeping the display where you want it to be. Unfortunately the bas of the unit isn't as sturdy. It has a decent amount of flex and makes a creaky plastic noise when flexed. The flex does carry over to the keyboard, but doesn't negatively impact the typing experience greatly.
The Samsung RV511's lid has a unique finish to it, which keeps fingerprints at bay and looks nice. The ridges, which give the lid the unique look, remind us of the feel you might get on a holographic baseball card. The two tone color and raised design really caught our eye, and we are glad Samsung delivered something outside of the normal glossy covers found on $500 notebooks.
Samsung RV511 Features:
Samsung includes a few extras on the RV511 which help set it apart from the rest of the $500 notebook crowd. These features may not be used by all, but they do offer a nice collection of features and add value to the notebook.
Clear WiMax – With a monthly subscription you can get a mobile high speed connection form Clear.
Intel My WiFi – Share your Wireless connection with the built in notebook WiFi adapter when you don't have a Wireless router nearby.
Samsung Fast Start – Allows the RV511 to go to sleep and resume fast, in just a few seconds. Our testing found that the notebook could resume form sleep in 2-3 seconds.
Intel Wireless Display – First generation Intel Wireless display is built in which allows you to connect the RV511 wirelessly to your HDTV with a WiDi adapter ($99).
Samsung RV511 Display: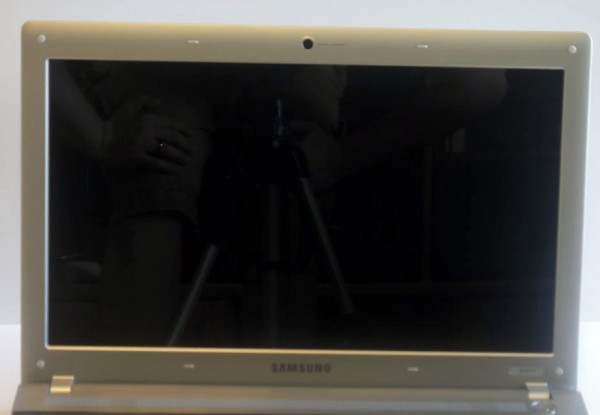 The Samsung RV511's display is a glossy one, like those found on most consumer notebooks, but it is not as glossy as many we have seen — which is a good thing. The Samsung RV511 has a 15.6″ display that has a 1366 x 768 resolution and has very good side to side and vertical viewing angles. Even with the screen set at 40% brightness, during our battery test, the display was readable and usable.
Samsung RV511 Keyboard and Touchpad:
The Samsung RV511 has a very usable keyboard that benefits from well spaced and slightly rubber feeling keys that have a good amount of travel. The RV511 has a dedicated number pad which is great for anyone working their way through spreadsheets on a recurring basis. Overall, the keyboard is quite nice for the price range and one that we found quite usable during our review. The only real issue we found was that the right shift key is a bit smaller than normal and pretty close to the directional arrows.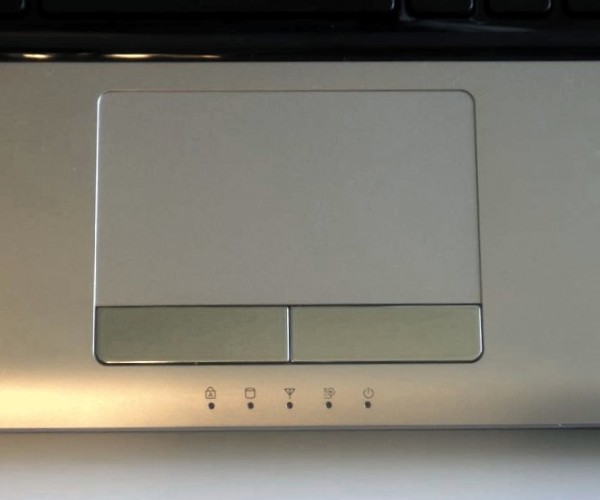 The mousepad on the RV511 is a decent size and support multitouch gestures with a good overall two finger scrolling and pinch to zoom gestures. The mouse was responsive and the dedicated mouse buttons deliver a nice audible click and activate with the right amount of pressure. If you like to turn off the mousepad, Fn+F10 will disable it.
Samsung RV511 Processor and Performance: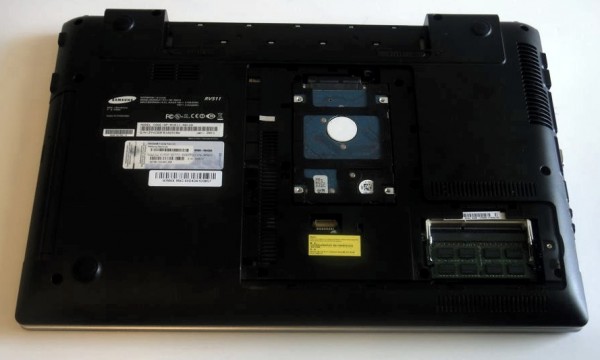 From a performance standpoint, the RV511 was a snappy notebook that didn't leave us waiting even while running multiple programs and listening to music. The RV511 has the power needed to do the occasional short video clip in Windos Live Movie Maker, but we'd recommend budding film makers look for something with more power. The RV511 also performed well streaming video from YouTube, Hulu and Netflix as well as playing a 1080P clip locally.
If you want to use this notebook for home and office tasks, you won't find yourself waiting for it to catch up, even if you try to do many things at once. One of the few things we wouldn't recommend is playing games on this notebook due to the lack of a discrete graphics processor.
One nice touch is that the RV511 has 2 slots for RAM, but the 4GB RAM only uses one of the slots. If you want to upgrade, you won't need to take out a stick of RAM, but can just get an additional stick.
Samsung RV511 Audio and Speakers
The audio on the RV511 is adequate, but not mind blowing. With the volume cranked we were able to annoy a few nearby patrons at the coffee shop even with house music coming over the cafe speakers. The audio quality is about what we expect on a standard notebook with a decent middle, pretty good highs and almsot no noticeable low end. If you need better audio, pick up a good pair of headphones or speakers.
Samsung RV511 Heat and Noise
As far as heat and noise go, the RV511 does pretty well on both counts. We weren't bothered by heat or noise on this notebook, even during long use or when watching videos. To test, we watched Hulu for 10 to 15 minutes to see how hot the base of the notebook got and to see if the fan interfered with our ability to watch the show.
Samsung RV511 Battery Life
The battery life on the RV511 was actually much better than we expected, clocking in at 4.5 hours using the Laptop Mag battery testing tool which browses popular websites with the screen set at 40% brightness. While you can't go all day, four and a half hours is a respectable length for a $500 15.6″ notebook while browsing the web. If you really needed to last longer, you could cut the brightness down to 20% and probably stretch out a little over 5 hours.
Samsung RV511 Connectivity:
The Samsung RV511 has a good configuration of ports, allowing you to connect many accessories. While it is a personal preference, we do like that most of the connections are on the left side of the notebook.
Left: Power, Ethernet, USB 2.0, USB 2.0, VGA, HDMI, Mic, Headphone, SD card
Right: DVD Drive, USB 2.0, Kensington

Front
Back
Samsung RV511 Webcam:
The webcam on the RV511 is capable, though it isn't an HD one. As you can see in the image below, the webcam provides a decent picture in a well lite coffeeshop, but the image quality leaves a bit to be desired. If you don't plan to do a lot of video chatting for work, it should be good enough.
Samsung RV511 Software:
When it comes to software, the bulk of the installed items are utilities that are there to make the extra features work and they don't get in your way. The only notification we received from the Fast Start utility was a reminder to reboot after a week of just putting the notebook to sleep. There is a version of Norton Internet Security pre installed which will pester you to upgrade, but overall the notebook is free of crapware.
Samsung RV511 Value:
While the $549 pricetag may seem a bit high at first glance, when you actually go in and look at all of the included options like Fast Start, Intel My WiFi, WiMax and Intel Wireless Display it quickly becomes clear that there is a lot of value packed into the Samsung RV511. Even with the added cost of a WiDi adapter ($99) you still have a very affordable system for what you get.
If you want to go refurbished, you can get an even better deal, scoring a refurbished Samsung RV511-A01 for $499 from Best Buy.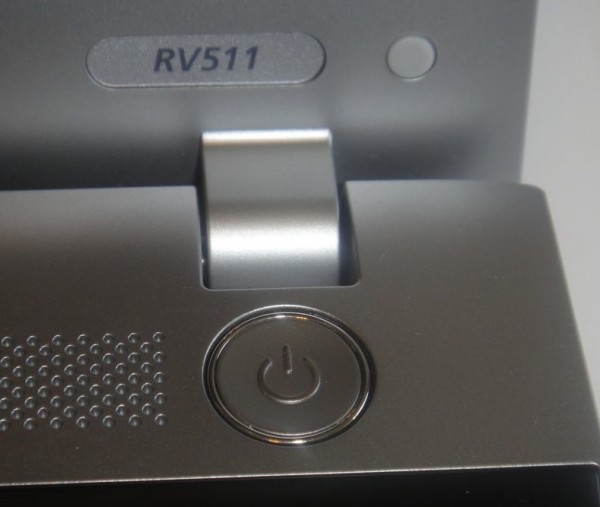 Samsung RV511 Conclusion:
The Samsung RV511 is what we would call a sleeper. At first glance, the system doesn't look like it can live up to the price tag now that newer 2nd Generation systems area available, but once you go under the hood and find all the extras, the long battery life and the good overall specs and build and you have a notebook that will meet the needs of many home and student users.
If you are looking for a $500 notebook, the Samsung RV511 should be near the top of your list.
Pros:
Nice Looks
Good Battery Life
Feature Set (WiDi, My WiFi, WiMax and Fast Start)
Price
Cons:
Build of Notebook Base has a lot fo Flex
So So Webcam
Samsung RV511 Gallery:
Samsung RV511 Detailed Specs:
Optical Drive – Double-layer DVD±RW/CD-RW

Digital Media Reader or Slots – Yes, digital media card reader

Built-in Webcam – Yes

Networking –

Built-in 10/100/1000Base-TX networking (RJ-45 connector)

Wireless Networking – Wireless-A+B+G+N

Bluetooth-Enabled – No

Audio – SRS 3D Enhanced

Speakers – Internal

Laptop Weight – Ultraportable (5.5 lbs. or less)

Pointing Device – Touchpad

HDMI Output -Yes

Included Software –  Adobe Acrobat Reader; Cyberlink YouCam and more

Wireless Display – Yes
Advertisement