3D notebooks are becoming more common, though not exactly mainstream yet, but one of the biggest complaints is that the screen ends up dim due to the 3D glasses required with most notebooks. Samsung is claiming that the Samsung RF712 will put an end to dim 3D displays thanks to a super bright 17.3″ display.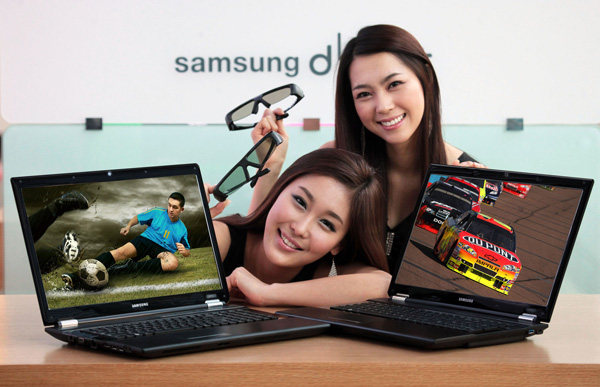 The 17.3″ display on the Samsung RF712 has a brightness of 400 nits, which is incredibly high, double what you'll find on some notebooks and even brighter than some tablet displays which come in around 350 nits. The bright display isn't meant to blind you, but rather to make 3D gaming and media watching a more enjoyable — and bright — experience. The 17.3″ display has a Full HD 1080P resolution.
As for the internals, they aren't too dim either. The Samsung RF5712 will come with a 2nd Gen Core i family processor, AMD Radeon HD 6650 GPU w/ 2GB Video RAM, a 750GB hard drive and USB 3.0 support.
The Samsung RF712 will launch in South Korea soon for what translates into $2,400 USD, but there is no news on when this bright beast might arrive in the U.S. to deliver gamers from the darkness.
Samsung RF712 Hands On Video with 400 nit display
Via Engadget
Advertisement