An IP Address (IP stands for Internet Protocol) is a unique address which identifies your computer on a network. Whether it's a home network, a business network or the Internet. Knowing your IP Address can be helpful in certain situations, like connecting remotely to another computer or setting up a network between multiple computers to share information and resources. Check out our tips for easily finding your address in Windows.
Using Network Connections

Click Start, type: network connections.

Hit Enter on your keyboard.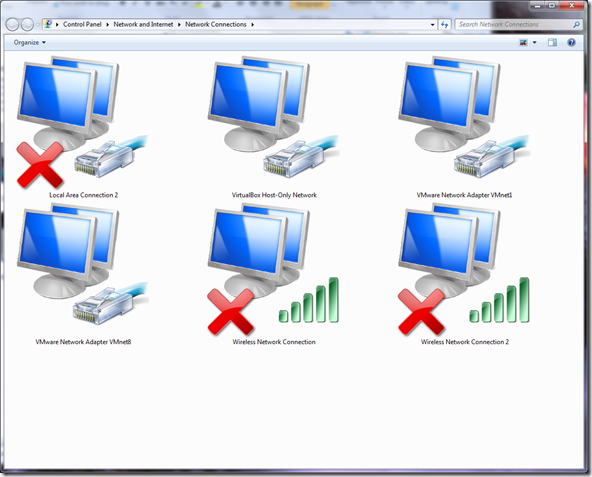 This will open the Network connections window. Select your local area connection (the one that represents your Ethernet adapter and click Change settings for this connection on the command bar.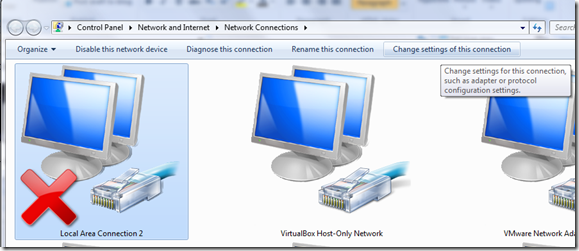 This will bring up the Local Area Connection Properties dialog. Make sure the Networking tab is selected and under This connection uses the following items: scroll down and select Internet Protocol Version 4 (TCP/IPv4) then click the Properties button.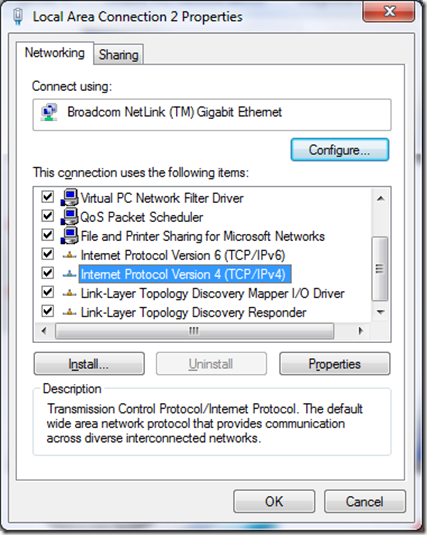 This will bring up another dialog where you will see your IP Address information: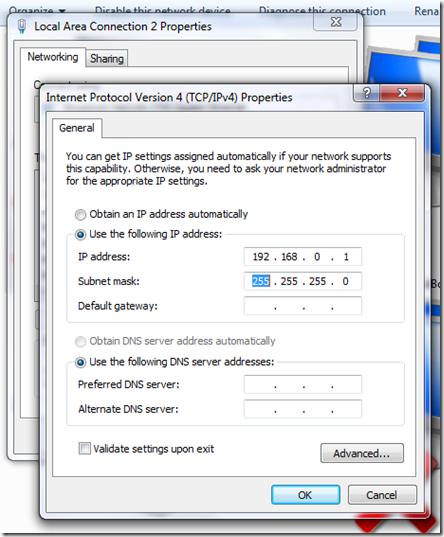 Using View your active networks
Another way to find your computers IP address is by using the Network Map feature located in Network and Sharing Center.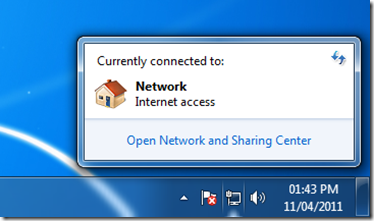 In the Task bar Notification Area, click the Network icon then click Open Network and Sharing Center.
Under View your active networks click the link beside Connections.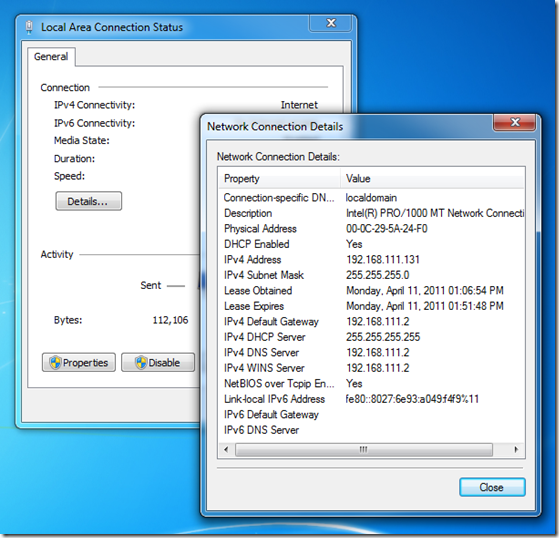 Click the Details button, this will bring up the Network Connections Details dialog where you see a host of information about your network connection.
Network Map in Windows 7 to find your IP Address
In Network and Sharing Center same way, click See full map link.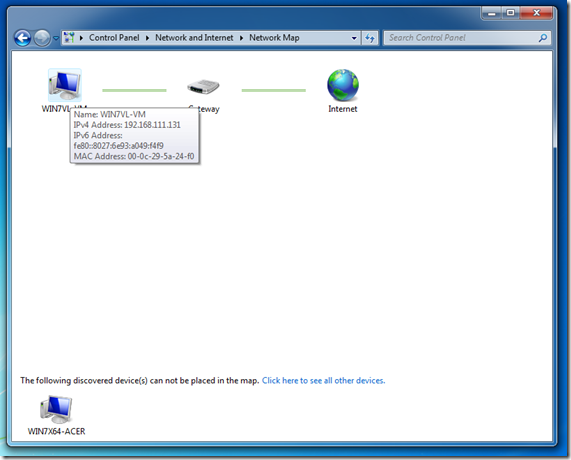 Hover the mouse pointer over your machine name, this will display a balloon with your machine name, IPv4, IPv6 and MAC address.
Using the Command Line
You can also use the Command Prompt in Windows 7 as a very quick way to view your computers IP address, here is how you do it.

Click Start, type: cmd which is short for command.

Hit Enter on your keyboard.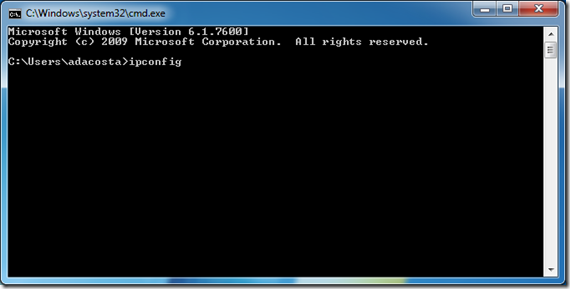 At the command prompt, type ipconfig then press Enter on your keyboard.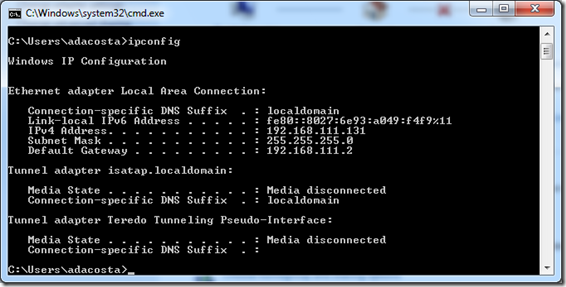 Under Ethernet adapter Local Area Connection: you will see all the information you need regarding your IP Address. When you finish, just click close.
Advertisement