When constructing a PowerPoint presentation you might want to create notes to help you discuss in detail key points of the presentation. You can do this in the standard view of PowerPoint 2007 and 2010, but it's not the optimal way to create and edit PowerPoint notes. We'll show you how to see notes and slides at the same time to make it easier to edit your PowerPoint presentations.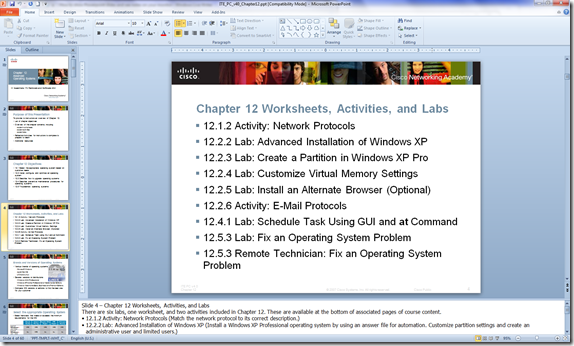 By default this is the current view when working in PowerPoint 2010 or 2007, but suppose you would like to see your written notes in greater detail along with your slide presentation? Here is how you do it:
Go to the View tab.

Under view, look in the Presentation Views group and click Notes Page.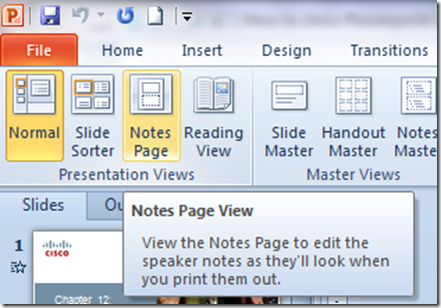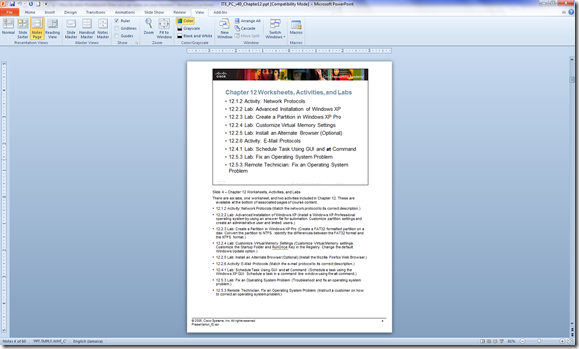 This will now display both the slide and your notes at the same time.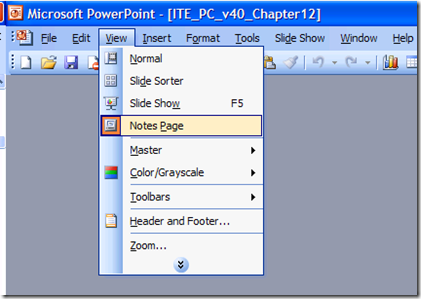 If you are running an older version of PowerPoint such as PowerPoint 2003, click View > Notes Page.
Advertisement