Even if you don't like the music produced by Girl Talk, aka Gregg Gillis, you are probably familiar with his fair use stretching and catchy music that has been mix and mashing beats, vocals and more since he took off in 2006. Rolling Stone caught up with Gillis in their New York office to see how he uses his notebook to make music for his live shows.
Some NSFW language in the music
Girl Talk uses a Panasonic Toughbook CF-74 semi rugged notebook with daylight readable display to pull together loop after loop  for live performances. You can see the process in the video embedded above. While much of the music is prepped in advance, it's cool to see him working loops on the fly.
The Toughbook is a good fit for a DJ who's live performances are described by Rolling Stone as, "a sweaty, intense, often half-naked vortex of energy." As we showed you yesterday, the Toughbook line can survive a lot of torture, like being pulled behind a snowmobile. With the ability to handle a high energy and on the go environment the Toughbook CF-79 is portable enough to go with Gillis, but also durable enough to survive Girl Talk.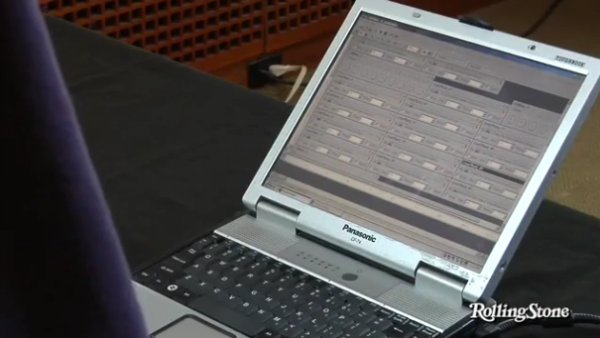 We have to wonder if it wouldn't be easier to see Girl Talk run a live show off a collection of iPads or a Microsoft Surface table which could allow him to hit multiple loops at the same time thanks to multi-touch technology.
Advertisement