MSI is announcing the coming release of two new notebooks, the CX640 and CR640 each with a second generation Intel Core iX processor and some other stylish enhancements over previous C-series notebooks. While notebook enthusiasts will be most interested in the faster Sandy Bridge processor and MSI "fast boot technology" which they promise "… gets these impressive laptops up and running in half the time that it takes most other notebooks", MSI is touting the "F1 race car push start power button" and overall style and design.
MSI is also pretty proud of the thin design and that tapers off to a more narrow front, like a lot of extra-thin computers these days. The touchpad is said to have a "crystal-diamond finish" and even the DVD drive drawer button and recessed speakers gets a mention for their "streamlined" design.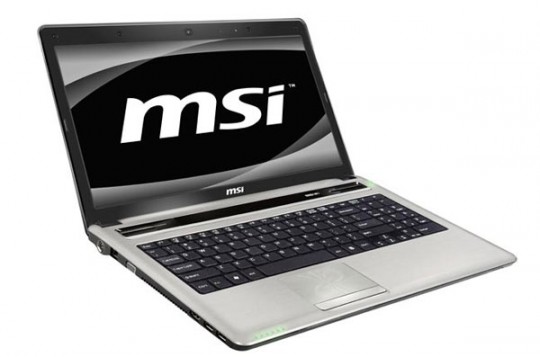 On the outside the cover is a "flat black case with metallic brush finish". The whole mix is intended to make you feel like you're at the controls of a formula one race car. What is really important is what is under the hood of this machine.
To protect your data MSI offers Time Stamp backup and restore service. This fast technology will both back up your data and allow you to restore it without even booting into Windows. Just hit the Time Stamp button, located near the recessed speakers.
The battery life on these machines is a promised 8 hours. Assume about 60-70 percent of that in real-world situations. Even if it gets about 6 hours, that is not bad. The system has a special low power mode to reserve battery life engaged via the Fn button and another key depending on which part of the system you wish to engage. Recharging is said to be 1.5 times faster than other systems – 80 minutes to get to 80%.
The things used the most like the USB 3.o ports and the HDMI ports are on the right side for those of us who are righties. MSI makes a point to mention this, but forgets all of you southpaws will just have to get used to using their weak hand for these features. Other often used things like the SD card reader and audio ports are on the front.
While using the wireless features (Wi-fi and Bluetooth) you are told you will notice a 1.3 times faster transfer of data and more reliable connections. This is thanks to their special "HiFre Antenna Technology" which places the antenna is in an optimal location.
The differences between the two systems are as follows:
CX640 has NVIDIA GeForce GT520M graphics with 1GB of dedicated video memory and auto-switching graphics for more performance under stand and longer battery life when not needed
CR640 only has integrated graphics
Other spec in both systems are as follows:
SRS PC surround sound
Data protection technology with Time Stamp backup software which can work without even booting the system
8GB of DDR3 memory
Intel Turbo Boost 2.0
Options of 320GB or 640GB hard drives
Blu-ray optional or a DVD combo drive
802.11b/g/n Wi-Fi
Bluetooth 3.0
7-in-1 card reader
USB 2.0 x 2
USB 3.0 x 2
Looking at the specs this does seem to be a powerful system. But we find it hard to believe that a computer with only a typical spinning hard drive could match a fast SSD-enabled system with similar specs in a boot test. For example, could it beat a system with the quad-core Intel Core i7 processor in computers like the MacBook Pro when configured with an SSD and 8GB of RAM? We doubt it.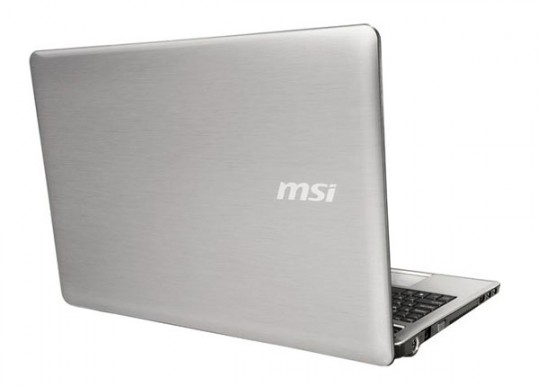 But the facts don't usually keep notebook manufacturers from making wild claims. We will have to wait to see the fast boot before we side with MSI, but even if the claim is hyperbole, it looks like it has the makings for a decent system if priced right.
Advertisement