The AViiQ Notebook stand is perhaps the best portable notebook stand on the market today, because unlike a slew of other laptop stands and coolers, it collapses to .03″ so that it can stow away in your backpack. While you might expect a rather flimsy stand for something that folds up like a piece of paper, the AViiQ is actually made of aluminum with sturdy folding joints. The AViiQ retails for $59.99.
The AViiQ laptop stand is designed to deliver a twofold benefit. Your laptop is placed at a more ergonomic viewing angle for typing and for looking at the screen and the stand also acts as a cooling accessory bey allowing airflow underneath your notebook.
The AViiQ notebook stand comes with a carrying case made of microfiber that can be used to wipe fingerprints off the stand or off your display and it also comes with two extra rubber feet in case you lose any during use.
These rubber feet provide the grip to keep your notebook in place while you use the notebook stand, providing extra space between the notebook and the stand to increase cooling.
The AViiQ can be used in two positions, a normal mode that angles your notebook forward for typing, or a reclined mode that is perfect for looking down at your notebook while it is on a counter.
How Sturdy is the AViiQ?
The AViiQ is amazingly sturdy for the lightweight and foldability. When you assemble the stand, by opening and folding along the rear, the stand becomes very stable. We have no concerns about it falling apart or about any of the seams tearing during normal use.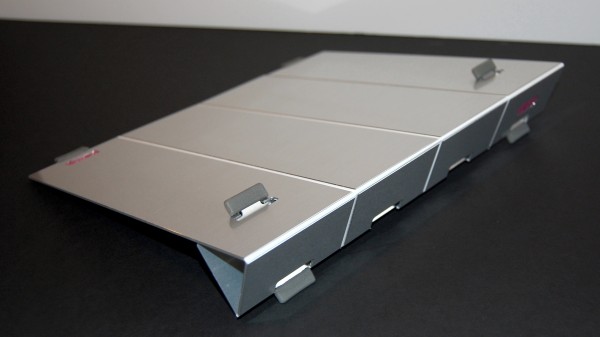 How does the AViiQ Handle?
The notebook stand does a good job of given you the angle you want to type at without the notebook slipping off, thanks to the rubber grips at the top and the bottom of the notebook. The stand stays in place when used on a table thanks to the same rubber grips that are on the base of the notebook.
The only downside we found to using the AViiQ was that if you are a heavy typer you may notice the screen bouncing around a bit. We didn't feel like this movement affected our typing experience. This is an issue with many laptop stands and is not unique to the AViiQ.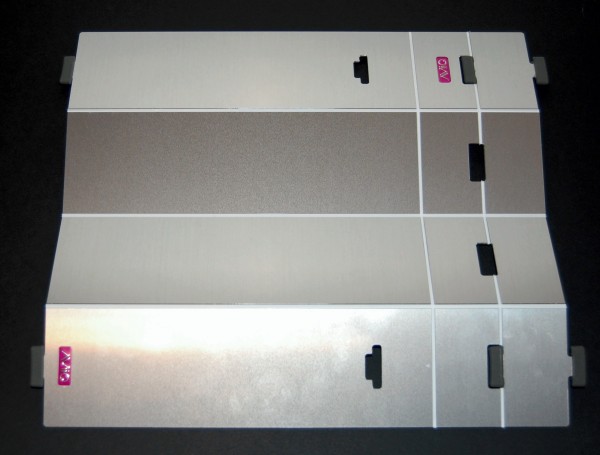 Conclusion:
The AViiQ Notebook Stand is a bit expensive at $59.99, but it is the best notebook stand for travelers or anyone who wants a more ergonomic mobile office without taking up precious space in a backpack. The AViiQ can accommodate up to a 17″ notebook, but we found that the AViiQ is a perfect fit for the MacBook Air. The elegance of both products, and the thinness, combine to deliver a nice mobile work experience and attract jealous gazes from across the coffee shop.
AViiQ Video Overview:
AViiQ Notebook Stand Gallery:
Advertisement