We already know what's officially new in OS X 10.7 Lion, but now that the masses have had a weekend to dig into OS X Lion we know more about what's coming to Macs this summer, and what's missing from OS X Lion.
The new features listed below are in addition to the announced changes listed on the OS X 10.7 Lion feature page, or give us new details about an announced feature.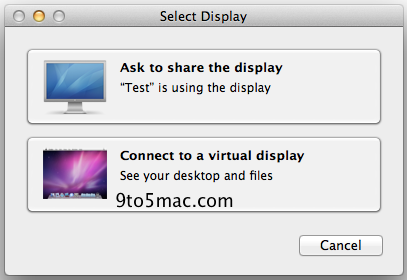 Multi-User Remote Computing – Instead of simply connecting to the account in use on another mac, you can connect to a virtual display and see your files, instead of a family member's. This is a nice feature that is not possible in OS X Snow Leopard.
SSD Trim Support – TRIM Support is a means of coordinating disk use that hasn't been present in past versions of OS X, but with Lion it looks like OS X will now Support SSD TRIM, but possibly only on Apple SSDs. In short this is a good thing. The video above shows why you want TRIM support.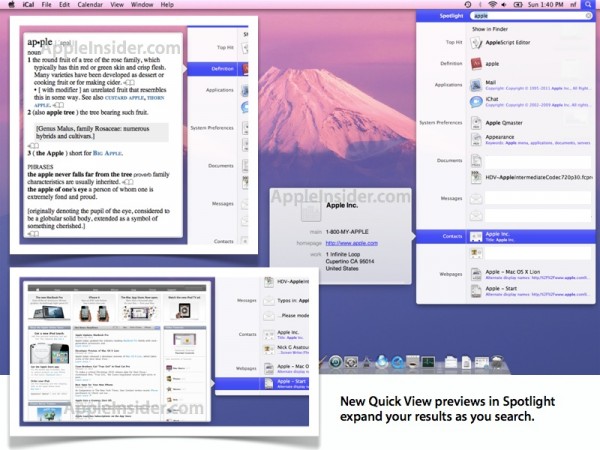 View in Spotlight – When you search for an item in Spotlight you can put your mouse on top for a quick Preview of the item or, if the file isn't supported in Preview, you can see a popup with more information.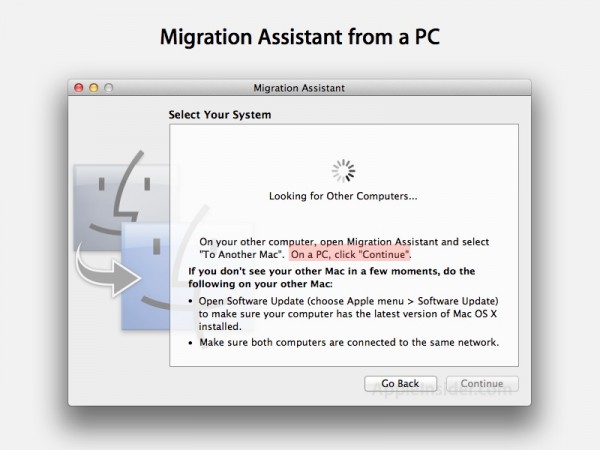 Migration assistant – The new version of migration assistant, which connects to your old computer to bring your files to your new Mac, can now connect to a Windows PC over the network to migrate your old files to your new Mac.
PDF Signing in Preview – Signature Capture allows you to sign a small piece of paper, take a picture of it with your built in camera and then insert it into a PDF using Preview. This simplifies signing digital documents and is a welcome addition to OS X — and a feature missing from Windows, even on tablets.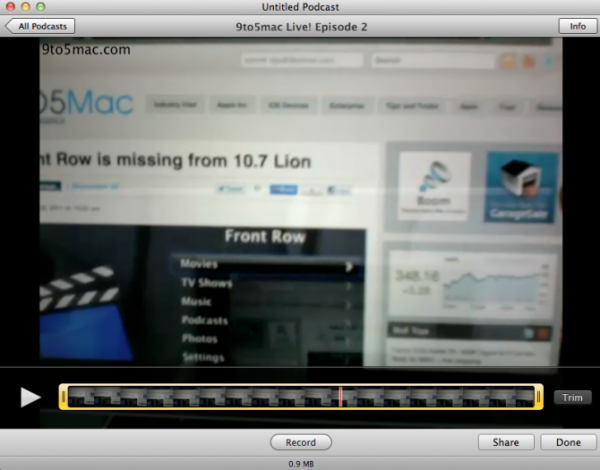 Podcast Publisher – Apple is making it easier to start sharing with the world in OS X Lion with the inclusion of Podcast Publisher. This new app is a simple to use tool for recording, editing and then sharing your podcasts with the world.
Windows Controls and Gestures – Apple has changed how scrolling works in Lion, essentially inverting the scrolling experience to mirror how you scroll on the iPad or iPhone. Additionally OS X 10.7 Lion adds more control for resizing Windows like holding Shift to keep aspect ratio while resizing and more.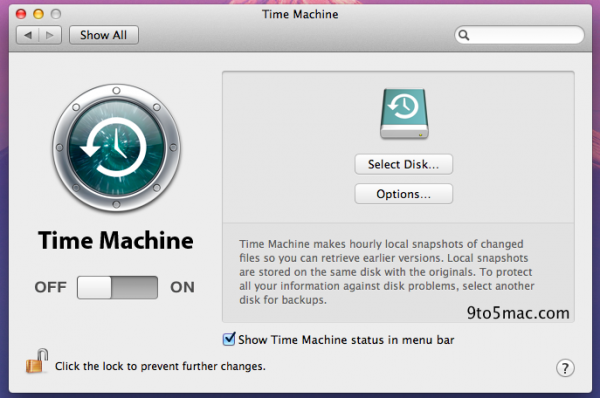 Time Machine Without External Hard Drive – Another new feature in OS X Lion is Local Snapshots which essentially allows you to use Time Machine Backup on your Mac without an external hard drive. This won't help you with a hardware failure, but it is nice for users who need to get to an older version of a file.
iTunes Artwork Screensaver -The popular iTunes Artwork screensaver gets a refresh in OS X Lion. Now you are able to hover over a picture to play the song.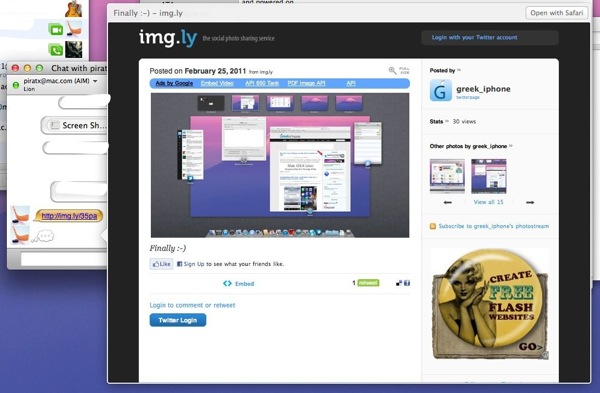 iChat gains Yahoo support and Live Preview – iChat now supports Yahoo IM right out of the box for video and audio chat. Additionally, if you hover your mouse over a link you'll see a live preview of the webpage without opening Safari.
Super High Resolution Monitor Support – OS X Lion will reportedly support HiDPI monitors with incredibly high resolutions. For now this means really high res external monitors, but MacRumors imagines a MacBook Pro with a 2880×1800 resolution in the future.
Find My Mac – Another new feature that could be coming in OS X Lion is Find My Mac, a service similar to the free Find my iPhone tool. 9to5Mac has found evidence of this feature in the OS X 10.7 developer build. There's no functional feature yet, but with the anticipated changes to MobileMe, this could be a big part.
Unfortunately, advancements come at a price. Apple has left a few features off of the OS X Lion developer build which may be missed by a number of users. AppleInsider reports that Front Row, Java Runtime and Rosetta support are all missing from the OS X 10.7 developer build.
Front Row delivers an Apple TV like interface to your media and is likely to be the most missed feature.
Java Runtime allows the Mac to run 100% java applications and will reportedly offer better security when it is not installed by default.
Rosetta allows Intel macs to run older PowerPC applications, and is not included in OS X Lion.
Have you found anything else in OS X 10.7 Lion that we've missed? What are you looking forward to the most? Let us know in the comments.
Images Via 9to5Mac and AppleInsider
Advertisement