Apple has built a mammoth data center in North Carolina that has 500,00 square feet of space. They are now saying this will host their iTunes and MobileMe data, according to reports from a share holders meeting hosted by the company this week. It is expected to come online sometime this Spring.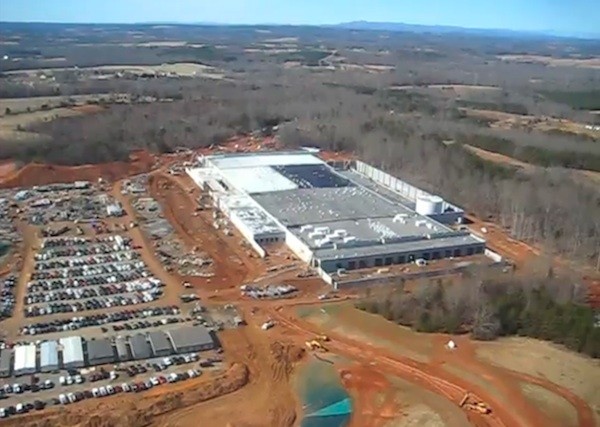 There have been reports that there would be a big change in Apple's MobileMe service. The cloud-based backup, calendar, email, and multimedia hosting service has been a relative flop for Apple. At $99/year most have chosen to find the included services elsewhere for free. For example companies like Google, Yahoo, and Microsoft all offer online email and time management services. Users can get data backup from Dropbox for free and things like pictures and video can be hosted via services like Flickr or YouTube.
If Apple makes MobileMe free and adds online back up of iTunes or streaming iTunes content, then it is likely the growing number of Apple users will see this as a big plus to the services. A gigantic data center like the one in North Carolina will become necessary to push all those bits all over the world.
Advertisement