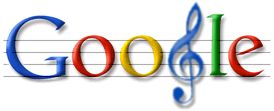 Google Music as an iTunes rival from Google has been rumored for some time now and Motorola CEO Sanjay Jha may have prematurely announced the offering at Mobile World Congress. The CEO was quoted as saying that "there will be a music service," which may be tied to the launch of Android 3.0 Honeycomb, which the company's Xoom tablet does support.
So far, the Google Music app has not appeared on any tablet demoes or videos at Mobile World Congress or any event earlier, including Google's Honeycomb event earlier this month.
The service is said to offer music via an a la carte model as well as a streaming service featuring a digital locker, which would negate the need for copious amounts of local flash memory for storage; users can streamed their purchase content anywhere there is Internet connection and the technology was integrated following Google's acquisition of Simplify Media.
A YouTube movie deal is also said to be forthcoming as well and could offer a rival to the iTunes movies store, which currently offers a la carte rentals and purchases, as well as Netflix and Hulu, which offers movies and TV shows via a subscription plan.
Google's entry into the music space would be a rival to the company's current partnership with Amazon. Many Android devices shipping today come pre-loaded with the Amazon MP3 app pre-loaded, for a la carte downloads of songs and albums.
Additionally, while Android 3.0 Honeycomb has been linked almost exclusively to tablets, it's unclear where Google will offer the music service on other devices–smartphones, PCs, and Macs. Google Music may show up in smartphones in the future running on Android Ice Cream, which is said to unify the tablet and smartphone editions of Android together.
Via: Electronista
Advertisement