The Samsung Series 9 notebook that Samsung showed off at CES 2011 was pretty incredible. The 13.3″ Series 9 notebook managed to take our award for Best Premium Thin & Light of CES 2011 thanks to a beefy processor, light weight and sexy design. As it turns out, the Series 9 is even nicer now that you can opt for a smaller 11.6″ model that retains a Core i3 processor and packs in a 1366×768 resolution.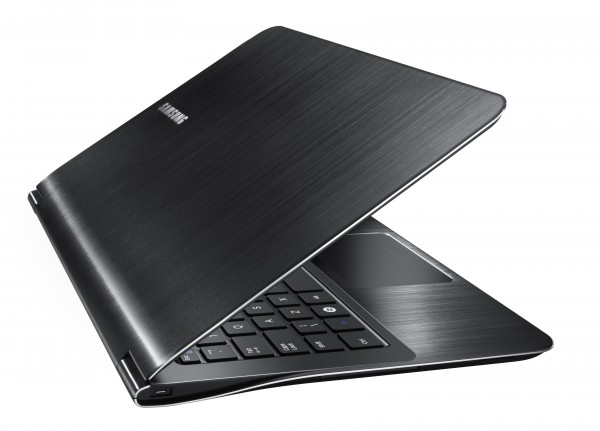 We saw a smaller 11.6″  Samsung Series 9 at the show, but according to sources at the show, the smaller notebook was not coming to the States, where traditionally 11.6″ notebooks don't sell so well (unless you're Apple). That looks like it has changed now that Provantage is listing the 11.6″ Samsung Series 9 for sale in the U.S. starting at $1,164.
The smaller 11.6″ Samsung Series 9 has the same look as it's larger sibling, and packs in a 1.33GHz Intel Core i3 processor, 2GB RAM, a 64GB SSD, 1 USB 3.0 port and Bluetooth 3.0 to name a few features. It also looks like this model will feature a backlit keyboard. The 11.6″ Series 9 notebook weighs in at 2.88 pounds and has a 4 cell battery built in to the mini notebook.
Engadget Via Liliputing
Advertisement