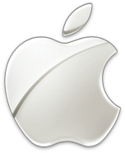 One of the biggest things we hit on in our previous MacBook Air coverage is the out of the bo experience that you get with a new Apple computer. From the quick setup to the included iLife applications, the experience of actually getting to use your MacBook is far ahead of the competition, and the experience continues even months after the switch.
Like many of the Notebooks.com staff I picked up a MacBook Air when it launched back in late 2010 and have been using it as my primary on-the-go computer. I too was impressed with the ease of getting up and running when I purchased the MacBook Air and while using a Mac isn't as crash free as the Mac crowd might lead you to believe, it is a really great tool for getting work done.
Today I was surprised to see that this tradition continued with a phone call. Right as I got home from work today I received a call from an unknown number, and to my surprise it was someone from Apple calling to see how I liked my MacBook Air and asking if I had any questions about getting it up and running or doing certain tasks.
In all my years of purchasing computers, really any consumer electronics, I haven't received a phone call asking if the company could do anything to make my experience better. In fact usually I had to wait on hold for a half hour for customer support or if I received a call it was to sell me another extended warranty.
I'm not sure what it would cost someone like Toshiba, Dell or HP to implement a customer calling solution like this, but I'm fairly certain that it would result in higher customer satisfaction ratings and more users doing what they want with their computers.
What do you think? Would you like a call several months after purchase to check in on how you like your new computer?
Advertisement