This morning Apple announced that the company would be enabling in app subscriptions for iPad and iPhone apps. We've known that in app subscriptions have been coming since the launch of The Daily iPad app, and expect to hear more about the new option for newspapers, magazines and possibly even music and video services as apps are updated to take advantage of the new payment option.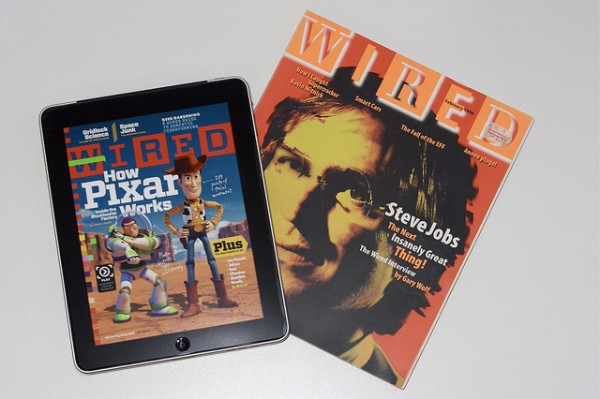 What is Apple's cut?
Apple is taking a cut of the in app subscription sales, but it's not as bad as developers and media companies might have expected. If a new subscriber signs up inside the app, Apple takes the traditional 30% cut, if a new subscriber signs up outside the app, such as on the company's website, Apple gets nothing. However, publishers cannot link out from inside the app to content or subscriptions on a website to get around paying Apple's cut.
Will there be in-app subscription deals?
It's a possibility that there will be deals. Apple won't let the companies who sell in app subscriptions offer better deals for signing up outside of the app, but the in-app prices can be lower than other advertised prices. The better question is will magazines and newspapers offer the in app subscriptions for apps like Wired and others which would be a deal compared to the current newsstand pricing of $5 or more an issue.
Will we see a rush of new digital magazines subscriptions on the iPad?
Well, don't hold your breath. While The Daily has fully embraced subscriptions and we expect some other publishers to get in line, other publishers may be opting to go with Android. Time Inc for example, has chosen Android because the company doesn't like the terms set forth by Apple.
It's a sad fact that when you choose your next tablet or phone you may have to consider which of your favorite magazines will be available on it as a subscription.
Will Apple Share my personal information?
Apple will provide your name, email address and zip code to publishers when you subscribe to an app, but you have the option of opting out and keeping your information away from publishers. Publishers are allowed to ask for more information about you, but they must be clear about what is being collected and gain your permission.
What types of apps will have in app Subscriptions?
According to the Apple press release, the subscriptions will cover "digital content", but there's no specific boundaries in place. The way the release is worded, in app subscriptions could be coming to Netflix, Hulu Plus, Rhapsody and Pandora. There's also the possibility that the Kindle app will be affected due to the wording in the press release quoted below, emphasis mine.
"In addition, publishers may no longer provide links in their apps (to a web site, for example) which allow the customer to purchase content or subscriptions outside of the app."
We'll keep you in the know, but until the new rules play out in the app store, or Amazon makes an announcement, we won't know how this will affect the Kindle app, or other eBook and content apps.
When will iOS 4.3 Arrive?
We don't know exactly when iOS 4.3 will arrive, but it is expected that in app subscriptions rely on iOS 4.3, and as such that we will see a release sooner rather than later. It's possible that we will see iOS 4.3 announced at a joint event with the iPad 2 and new MacBook Pro models.
Photo via Flickr rich115
Advertisement