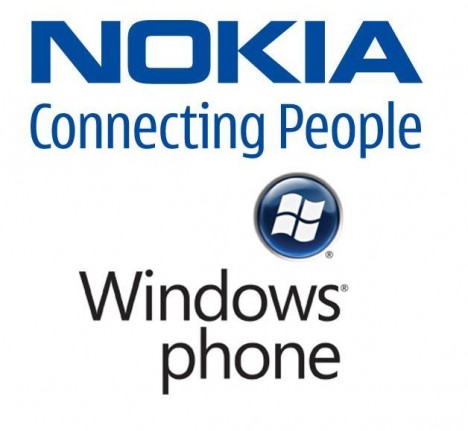 In its press briefing, Nokia had unveiled plans that Microsoft alum turned Nokia CEO will be pushing ahead with Windows phone 7. CEO Stephen Elop, formerly with Microsoft, will be using Windows Phone 7, at least for the immediate term, to introduce consumer-facing smartphones and products, though the company will also release MeeGo products by the end of the year. Since the iPhone gained momentum and Android was released, Nokia has struggled in the smartphone space in defining its role with a more modern user interface than what Symbian offers.
With Windows Phone 7, however, Nokia's push for MeeGo isn't as strong. The company has categorized MeeGo as a learning platform, for whatever that means. Hopefully, MeeGo will gain more support and market traction than the company's Maemo operating system, which was a powerful Linux-based variant, but appealed more to hackers and developers than to a mainstream consumer demographics. The company's Nokia N900 smartphone, compatible with T-Mobile USA's network in the U.S., lacked the apps that would appeal to consumers, but came with an open ecosystem for hacking.
MeeGo, which is a scalable operating system and could go anywhere from smartphones to notebooks and tablets to in-car infotainment systems. The push behind MeeGo was–and remains–a joint effort between Nokia and Intel to push into the consumer smartphone business in a post-iPhone world. Nokia, which had failed to gain much traction in the U.S. based on its commitment to the Symbian platform, needed an open ecosystem that would rival Android and would appeal to iOS users who may want to switch. Intel was banking on MeeGo to place more of the company's Atom-based chipset designs into smartphones, having fallen behind ARM-based CPUs in mobiles after the company had sold off its ARM chip manufacturing division some years ago.
For its part, it seems that Intel is still putting up a strong front behind MeeGo despite Nokia's new alliance now with Microsoft. Irony here is that despite a 'Windows' Phone, potential for an Intel chipset sometime down the road–though Microsoft had selected Qualcomm's ARM-based chips as its hardware partner at this time for its mobile platform–a Nokia-made 'Win-tel' phone may not be a reality here as three's a crowd.
In a statement to The Register, Intel says "While we are disappointed with Nokia's decision, Intel remains committed to MeeGo and welcomes Nokia's continued contribution to MeeGo open source." As the OS is meant to drive multiple devices and form factors, we can still expect to see a tablet or smartphone–if not from Nokia, then from another vendor.
What MeeGo will mean for Nokia as part of the company's long-term strategy is unclear, but if adoption isn't good for the platform, Elop may decide to turn elsewhere in the future.
"Under the new strategy, MeeGo becomes an open-source, mobile operating system project. MeeGo will place increased emphasis on longer-term market exploration of next-generation devices, platforms and user experiences. Nokia still plans to ship a MeeGo-related product later this year."
It looks like a lot is still up in the air right now after Nokia's announcement that the company will adopt Windows Phone 7. With the news, more questions are emerging than are being answered, but for now it looks like Nokia is being proactive and is changing its organizational culture to be open to rival platforms and systems, to form strategic partnerships, and examine what consumers prefer.
Whether the company's partnership with Microsoft will be fruitful will require more time. Though there has been a lot of media enthusiasm behind Windows Phone 7 as a platform when Microsoft and its hardware partners released the initial batches of devices for retail availability last year, the platform still is not getting as much market traction. As a first-generation mobile OS, the platform still needs time to mature and define its space, but Nokia has praised Microsoft in recent months of delivering a novel approach to the user experience on mobile with the Windows Phone 7 Metro user interface, allowing for panoramic menu screens and live tiles, which are similar to widgets that are active in the background. That said, Microsoft still needs to polish Windows Phone 7 with features such as copy and paste, tethering, and multi-tasking–features that a more robust MeeGo should be easily able to handle.
The hope for many in the industry behind Nokia's efforts with Intel behind MeeGo is to deliver a powerful smartphone ecosystem that combines the best of Symbian and Maemo–essentially, you'd get the consumer-centric apps of Symbian and the powerful features of Maemo in a truly open environment. While Android claims to be open-source, developers and carriers have often locked down features of Android–like native tethering–in favor of their own solutions, which come with their own costs and fees to activate. Also, carriers like AT&T have historically locked down Android to not allow third-party apps not purchased from the Android Market app store from installing on devices. With MeeGo, there is expectations that pro- and advanced users will be appeased with less restrictions and consumers will be happy with apps and development for the platform.
With Nokia's increased emphasis on Windows Phone 7 now, and relegating MeeGo as an experimental learning platform–something that sounds like MeeGo is going to be an R&D project rather than a commercial, for-release tool–the viability of MeeGo as a smartphone platform is put into questions. With Samsung, HTC, LG, Sony Ericsson, Huawei, and other major phone-makers backing Android, who will back MeeGo if Nokia exits? Intel needs a major brand to champion MeeGo's existence in the ultra-competitive mobile space, which is already getting crowded with operating systems such as webOS, Android, iOS, BlackBerry smartphone OS, BlackBerry Tablet OS, and Windows Phone 7.
The good news for Nokia is that with Elop marrying it to Microsoft, Nokia may be able to push the boundaries of Windows Phone 7. In the past, Microsoft had established restrictions–or what the company calls strict guidelines–for manufacturers to follow when utilizing the platform. The company had barred broad customizations, set a standard for camera megapixel requirements, and others. With Nokia's hardware expertise, hopefully the company can help Microsoft break some of the hardware boundaries–Nokia has proven itself well with the Nokia N8 hardwaer–a very capable camera smartphone with a 12-megapixel camera sensor, 720p HD video recording, Xenon flash, and a mechanical camera shutter. Imagine all that, now powered by Windows Phone 7 instead of Symbian, or perhaps for the time being, MeeGo.
Advertisement