Over at GottaBeMobile, I had reported that Intel may have briefly teased a MeeGo-powered smartphone that uses the company's Atom-based Medfield processor, and now we're hearing that Medfield may be appearing in a handset designed by Aava Mobile that will be debuting at Mobile World Congress later this month. The smartphone would be able to power either the MeeGo and Android operating system.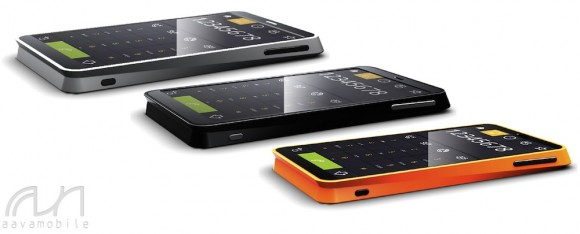 Aava Mobile probably won't be releasing this smartphone directly to carrier channels or the the public. In the past, Aava had created some reference designs for dual-booting smartphones, but noted that the designs were reference designs for carriers or other manufacturers to implement. Aava Mobile, essentially, would create a solution for others to buy, package, and sell to their own customers.
The relatively thin smartphone is only 8.9 mm thick. As the design is a reference design for the guts and OS that power it, the final consumer-facing version of Aava Mobile's design may be radically different than what we're seeing here.
Via: SlashGear
Advertisement