The Verizon iPhone is now available for existing customers to order, and will open up to new customers soon. As we approach the launch date we are beginning to see Verizon iPhone reviews released. We've rounded up the best Verizon iPhone  reviews from various sources to help you figure out if the iPhone on Verizon is the right phone for you.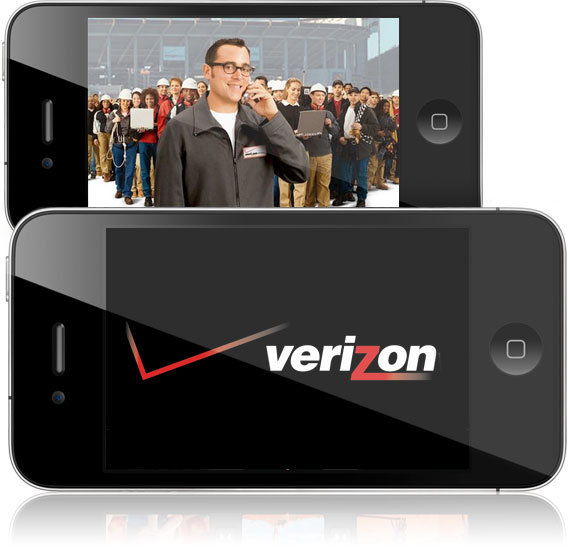 For the most part these Verizon iPhone reviews have been positive, citing Verizon's network and a revamped antenna design, which isn't surprising since the Verizon iPhone is essentially the same device that we have seen on AT&T for the past year. Still, world travelers will want to take note, since the iPhone on AT&T will likely be a better choice.
Without any further chatter, here are the essential Verizon iPhone Reviews:
Verizon iPhone Review – Engadget: "It's not the next generation Apple device, it's not a wowee-zowee LTE experiment, and it isn't a revolution in mobile computing. What it is, however, is a big chance to give a large portion of America's smartphone users a crack at a phone they've likely been lusting after for some time. It's also an opportunity to give relief to long-suffering AT&T customers in the form of a usable, reliable phone (not to mention a good way to kill many of the jokes the current phone's calls have created). While it isn't all rainbows and flowers (the data speed issues or the voice / data considerations could be a dealbreaker for some), it does kind of feel like Apple and Verizon did the impossible: they made the best smartphone in America just a little bit better." – Joshua Topolsky
Engadget's review is one of our favorite for the focus on all aspects of the device from voice to data and design, even if the design is essentially the same.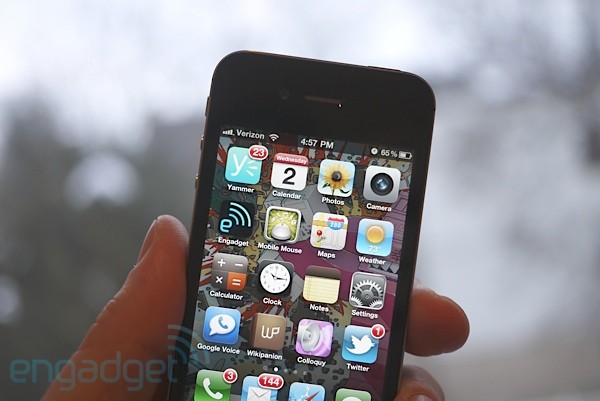 Credit Engadget
The Verizon iPhone 4 – Daring Fireball: "In six days of use, I find call quality noticeably superior on the Verizon iPhone 4. This was more obvious in San Francisco than it was here in Philadelphia, but it's noticeable here, too. For example, both of my parents — neither of whom are technically savvy or use cell phones regularly — agreed that I sounded much better while using the Verizon iPhone 4 than I did on my AT&T iPhone 4. There's an audio mushiness on AT&T." – John Gruber
John Gruber hits the nail on the head with his observations of network quality and we appreciate the easy to understand explanation of the Verizon iPhone's inability to make calls while using data and what this means for the average user.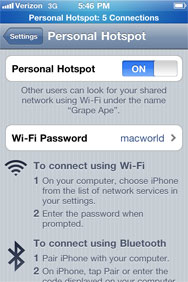 Review: The Verizon iPhone 4 – Macworld: "Once Personal Hotspot is turned on, the iPhone's name shows up as an available WPA2 wireless network when viewed by other devices. You just connect to it as you would to any other Wi-Fi base station. I connected to my Verizon iPhone from my iPad, my AT&T iPhone, my iMac, and my MacBook Air, all without incident. When a device is connected to the iPhone, the status bar at the top of the screen turns blue and expands to double its usual height, with a note indicating that Personal Hotspot is active and listing the number of connections. (There's a maximum of five active connections; the iPhone will refuse all new connections until one of those five devices drops off.)" Jason Snell
Macworld has a great review of the new personal hotspot feature as well as buying advice to help you figure out if the Verizon iPhone is the right choice for you.
TechCrunch Review: The Name's iPhone. Verizon iPhone. – TechCrunch: "Yesterday, I made a 45-minute phone call from my office.
This seemingly unremarkable statement is remarkable for two reasons. First, I was able to place a call from my office — something which was impossible for me to do a week prior. Second, I made it through the entire 45-minutes without the call being dropped once. Again, this was impossible a week prior.
So what changed? Well, my iPhone changed." – MG Siegler
MG Siegler has a bit of fun with this review which almost reads more like an ode to AT&T's poor network than a Verizon iPhone review, but it's a must read for those thinking of jumping ship from AT&T.
Apple iPhone 4 (Verizon Wireless) – Laptop Magazine: "A lot has been made of the fact that the iPhone 4 for Verizon Wireless doesn't support the carrier's new 4G LTE network. But compared to AT&T, Verizon's "old-school" 3G EV-DO technology on this iPhone might as well be 5G. In midtown Manhattan, the speed delta was laughable. In fact, when downloading web pages, the best AT&T could muster was twice as slow as the Verizon iPhone 4 (22 seconds vs. 11 seconds for CNN.com and 16 seconds vs. 17 seconds for ESPN). When we downloaded the mobile version of Yahoo, the Verizon iPhone 4 took 10 seconds, compared to a scary-slow 1:30 for AT&T." Mark Spoonauer
Laptop Magazine gave the Verizon iPhone 4 an Editor's Choice award and delivers an excellent review by Mark Spoonauer that has the best look at how the data speeds compare between AT&T and Verizon. Hit up the full review for graphs and more. You can see a a network comparison of the Verizon iPhone and AT&T iPhone in the video above.
Verizon Beats AT&T in Voice Calls for iPhones – All Things D: "In my tests, the new Verizon version of the iPhone did much better at voice calling than the AT&T version, and offers some attractive benefits, like unlimited data and a wireless hot-spot capability. But if you really care about data speed, or travel overseas, and AT&T service is tolerable in your area, you may want to stick with AT&T." Walter S. Mossberg
Mossberg delivers the bottom line that most users will want to know about the iPhone on Verizon and a good overview of the hardware and features.
The iPhone is now a Phone. Who'da Thunk? – WIRED: "If you have the liberty to choose between AT&T and Verizon to buy an iPhone, your best choice depends on what you value. If you enjoy making phone calls, the Verizon iPhone is the obvious winner. Or if you're an AT&T iPhone customer and your reception is just pathetic wherever you live, then by all means, pay the price and jump ship to Verizon." – Brian X Chen
It turns out you can use the iPhone to make calls, despite several year's a of proof otherwise. That's what Chen focuses on in his review of the Verizon iPhone.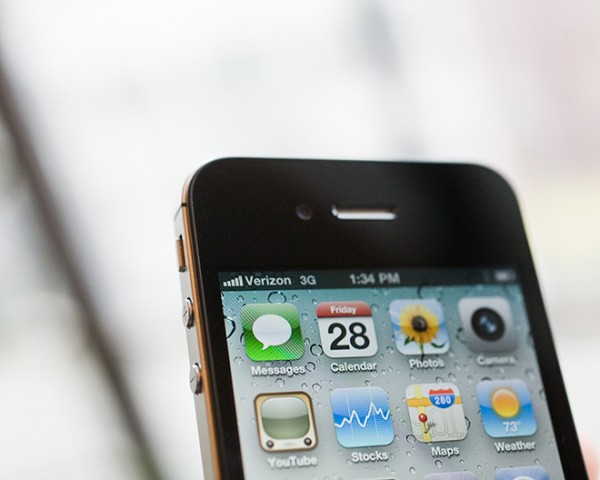 Credit: WIRED
For iPhone, Almost Heaven – New York Times: "First, Apple moved the volume and Ringer Off switches a fraction of an inch to accommodate the C.D.M.A. antenna inside. It's not a big deal, but those buttons no longer fit existing AT&T iPhone cases. (Contrary to blogger belief, the redesign doesn't help with the famous Death Grip issue, in which holding the phone in a certain way makes your signal bars drop. Then again, the problem emerges only when you're in a very weak signal area, so you'll see it less often on Verizon. I couldn't reproduce it at all.)" – David Pogue
Pogue tests the iPhone on Verizon in five cities, which may be the most for one review, and found that the iPhone performed great for voice calls, dropping only one call.
In the end it looks like the Verizon iPhone will deliver a solid user experience on Verizon's network. While the data may be slower in some areas, users will appreciate the ability to make and receive calls and to have coverage in areas which, just a week ago, were dead to the iPhone.
Advertisement