NewerTechnology has a solution for all those who have an eSATA Hard Drive but just got a new computer with only a USB 3.0 port instead of an eSATA port. Their eSATA to USB 3.0 Adapter gives users the ability to retrofit their external drive to work over USB 3.0, which we are seeing more and more on newer notebook computers.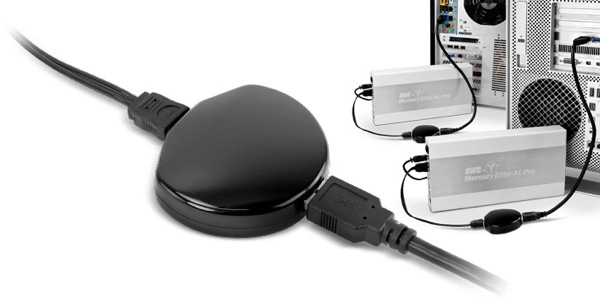 The connector looks like a tiny warped hockey puck with an eSATA port on one side and a USB 3.0 port on the other. It marries the two cables so the user can connect their drives. Simply turn on the drive, connect the cable to the adapter, connect the USB 3.0 cable on the other side and plug it into the notebook. It also supports USB 2.0 so you can still plug the drive in even if you have the older version USB.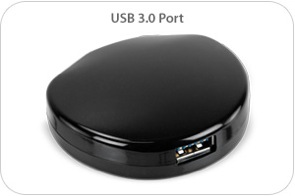 The little adapter won't add much weight to your accessory bag at only 1 ounce, nor will it take up much room at 2.25″x2.5″x.75 in size. The device works with both Mac and Windows PCs. You get the adapter and a USB 3.0 cable in the box. We have no idea what effect it has on speed, but USB 3.0 should be just as fast as an eSATA drive. The adapter is $29.95 at NewerTech.com.
Advertisement